The lodge is the largest of our historic cabins, that were built by the original owner of the resort in the mid 1930's.
It's spacious yet, cozy interiors, and secluded surrounding, provide your family and friends with a unique and memorable place to call home for a few days.
This cabin features, a private screened in porch facing the private creek bed, fully furnished, that is just perfect for your family to enjoy that morning cup of joe, or to end your day with a glass of wine. Additionally, there is an extra large screened in porch at the rear, that makes the occasion for family reunions, work, or group gatherings.
The interior of the cabin has a large, beautiful "decorative" stone fireplace (not open to use), with original wood floors, and trim work.
This cabin the largest kitchen of our cabins, that is fully equipped kitchen (e.g., dishes), it has linens and supplies (e.g., dish soap). Additionally, it includes upgraded equipment and supplies as well as an antique, gas, cast iron stove/oven unit. Yes.... you get to cook on it too!
The lodge, boast a large living space, that has family size, dining, and living area furnishings., It has a TV with cable.
This cabin has 3 private bedrooms and 2 private bathrooms. Two bedrooms are furnished with an antique double bed each, the other contains a queen size bed.
All bathroom and bed linens are provided, as well as a hair dryer and personal care supplies (e.g., shampoo).
This cabin has AC, and heat. It can sleep 6-8 guest comfortably (with a pull out). It has a grill and a private firepit and picnic table.
It is located on the Top Camp, in a secluded, wooded area, at the end of a single lane, loop. It has allocated parking, with access to overflow parking at the end of the loop.
This cabin is within walking distance to the pool, store and river. The walk does include rugged terrain and hills.
The Lodge is NOT a pet friendly cabin.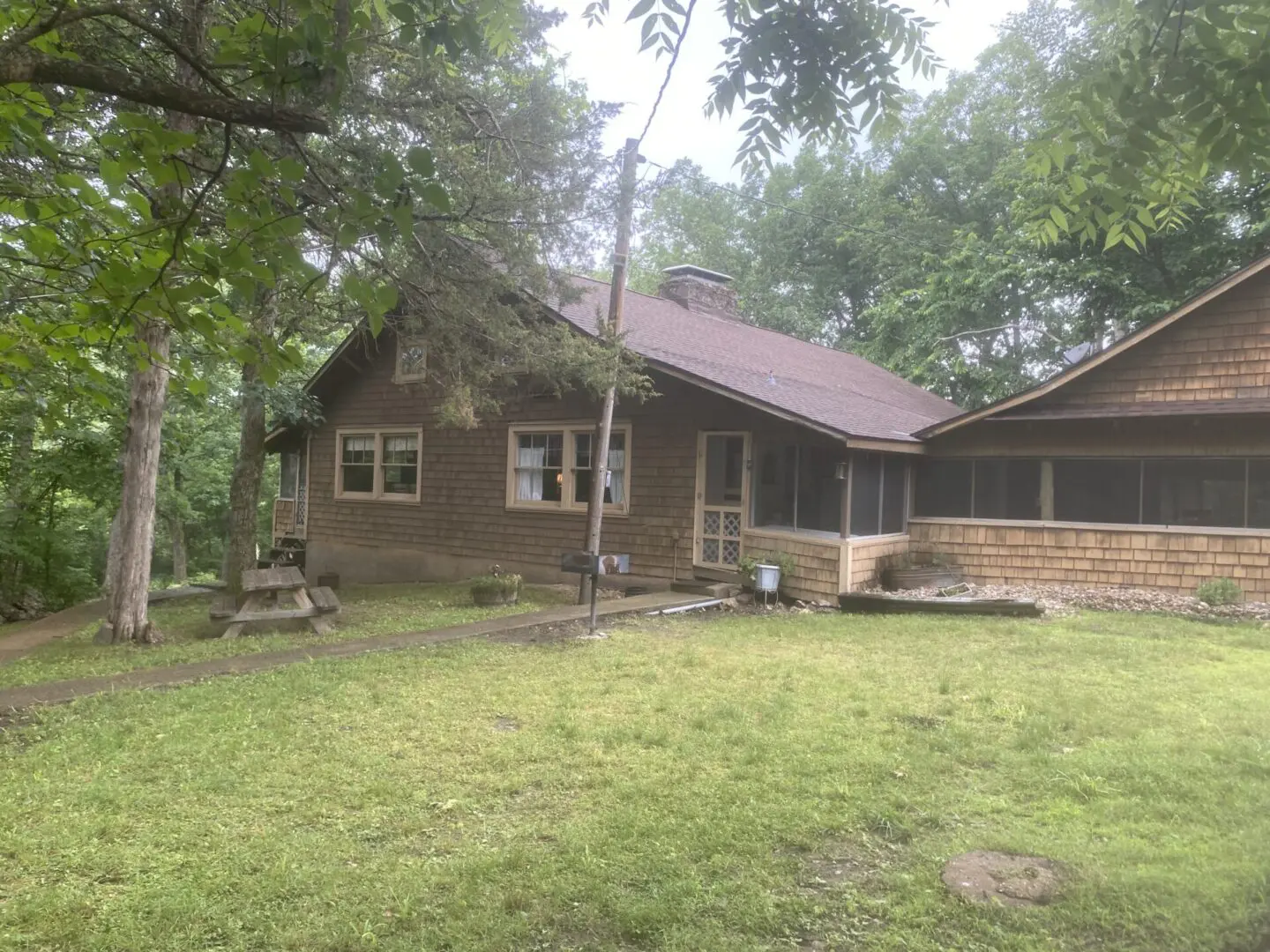 Lodge Main Back Porch Entry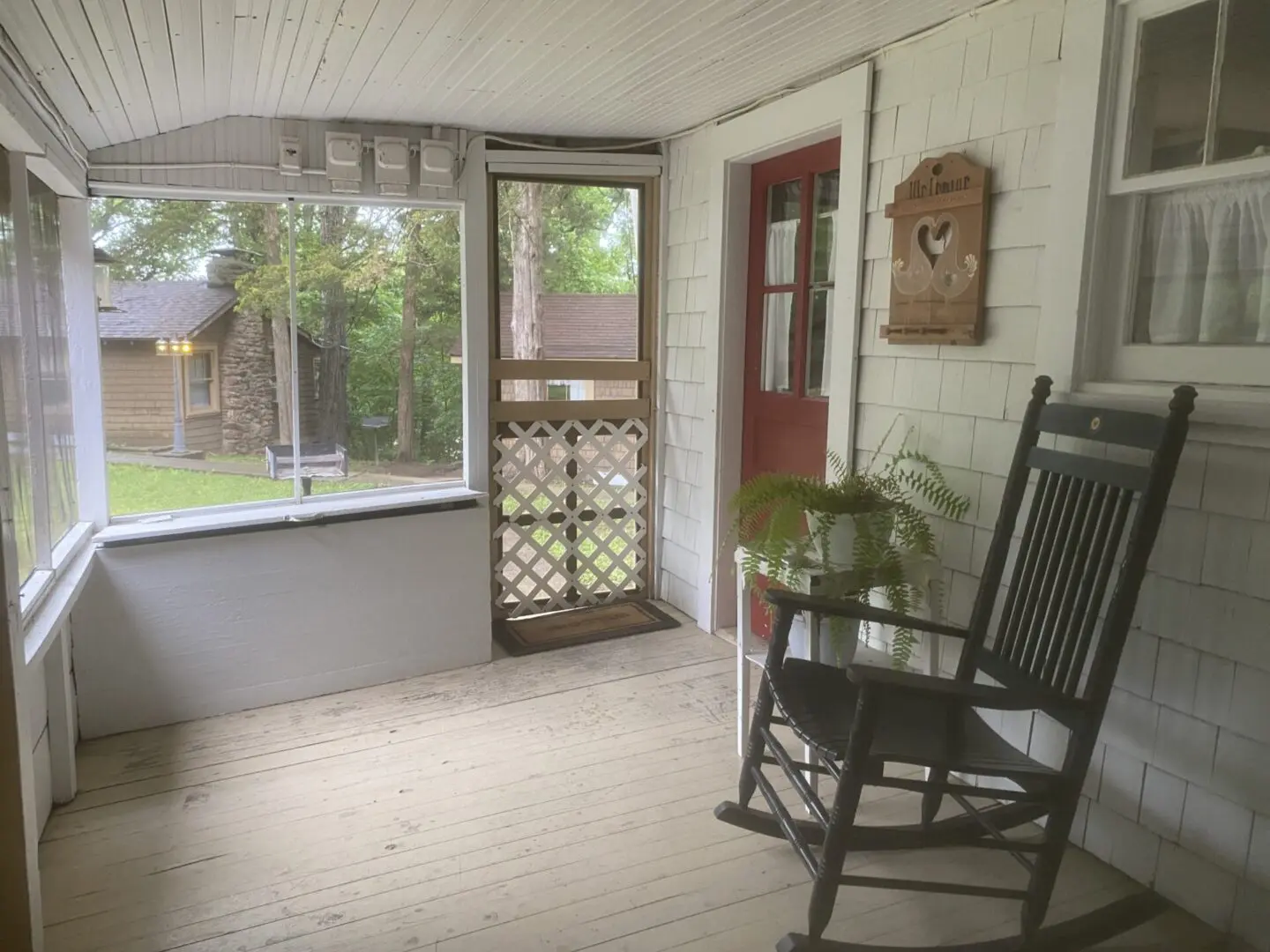 Back Porch Entry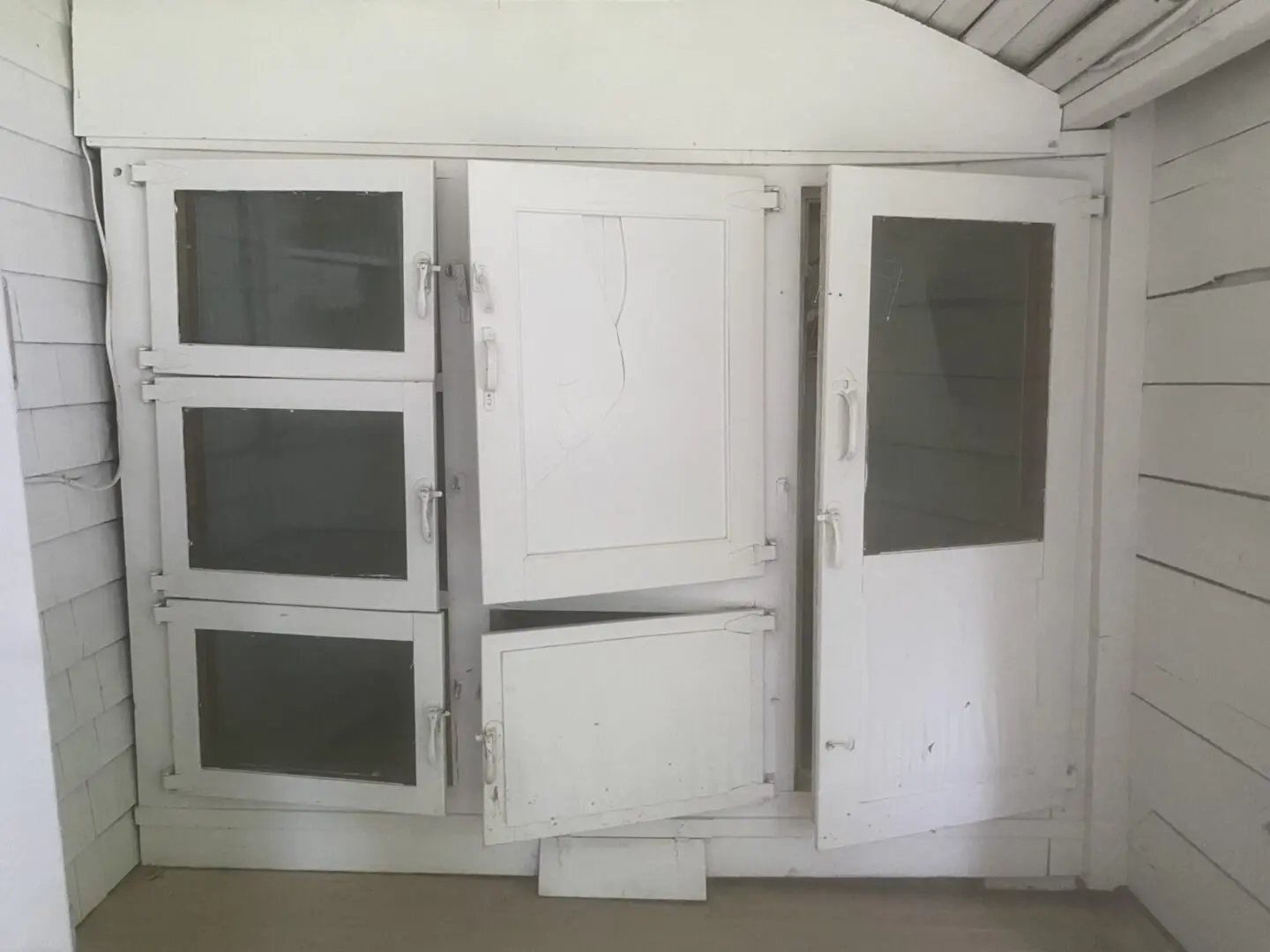 Historic Ice Box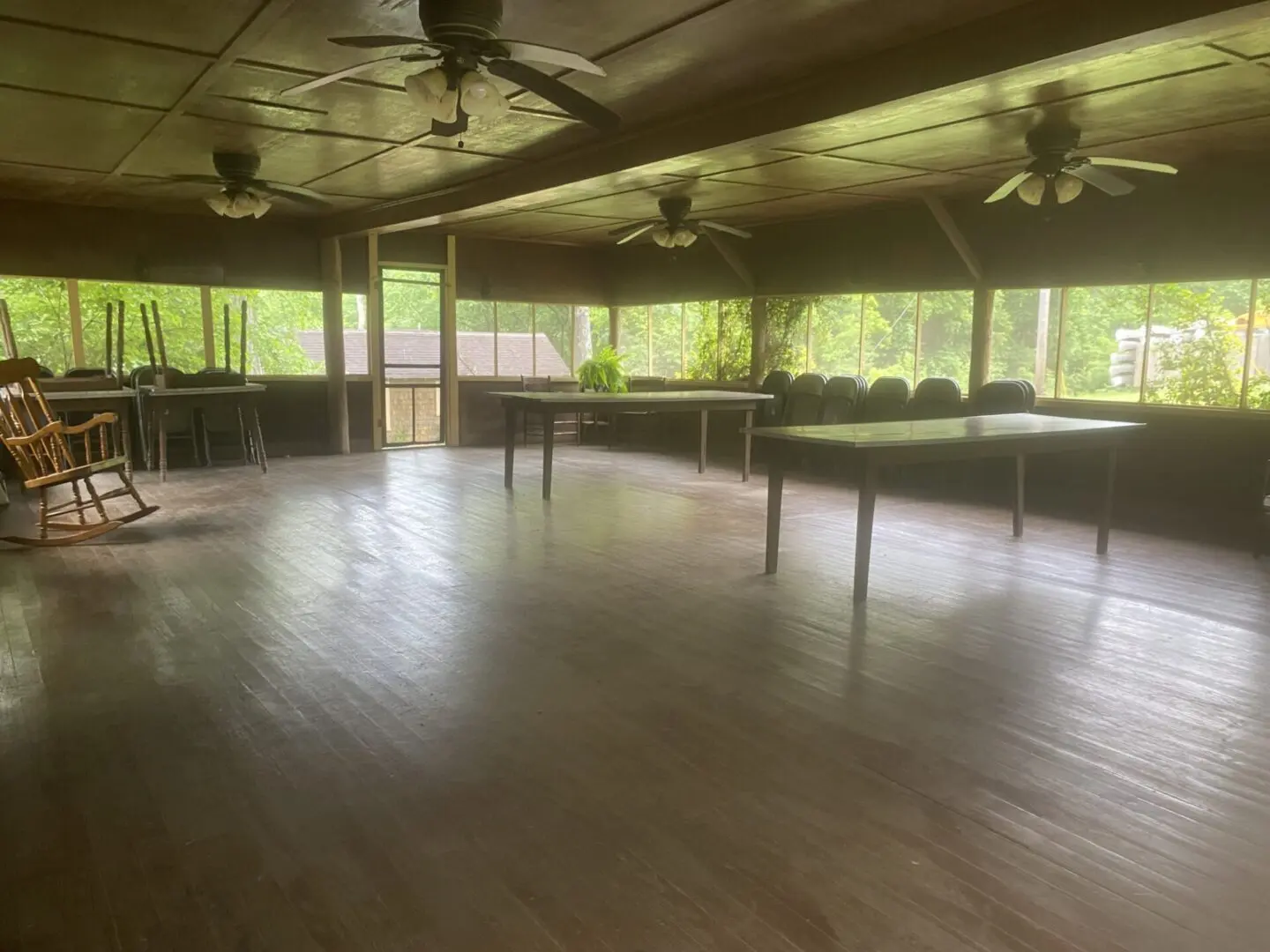 Large Screen Porch and Dining Area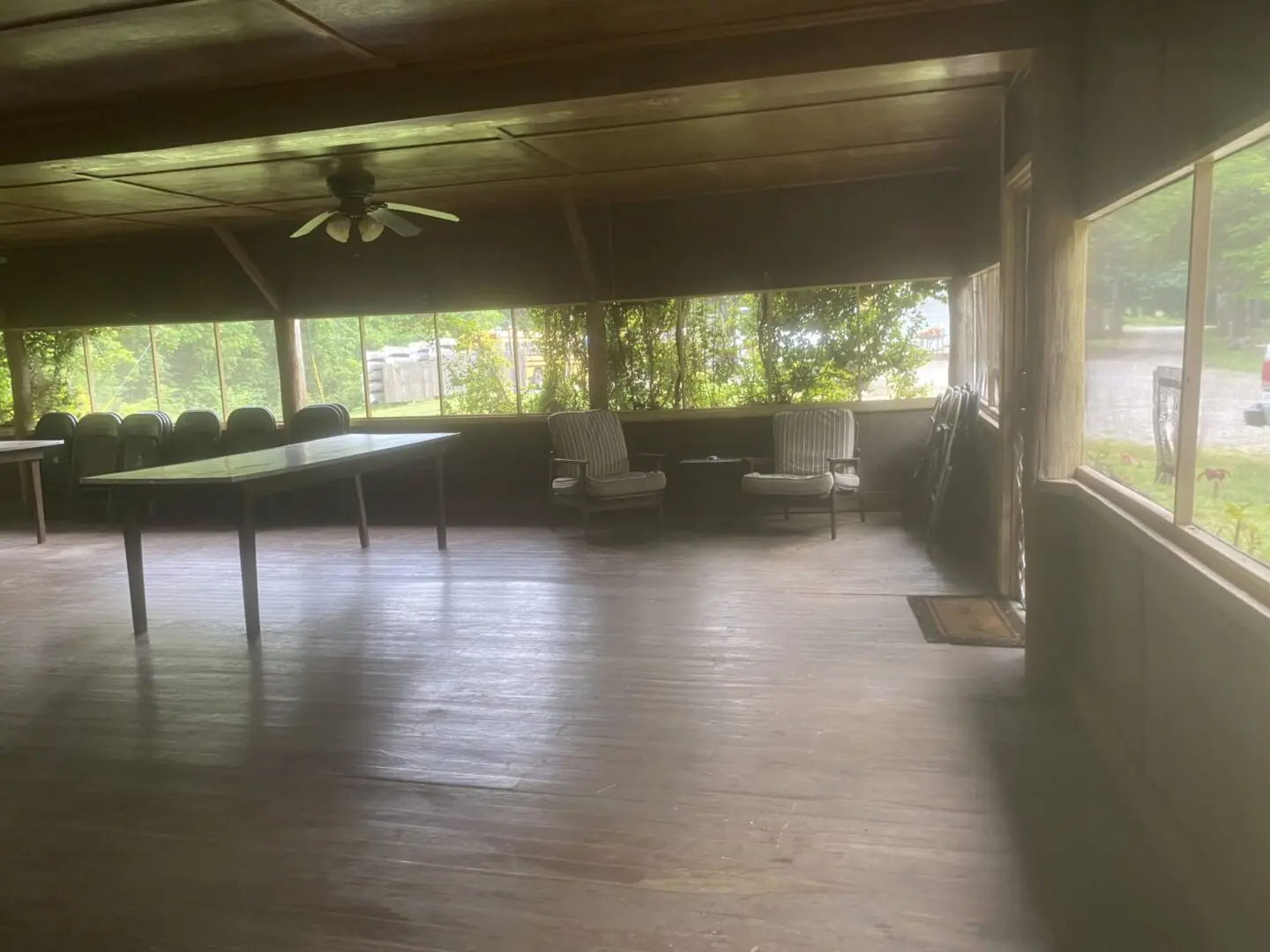 Large Screen Porch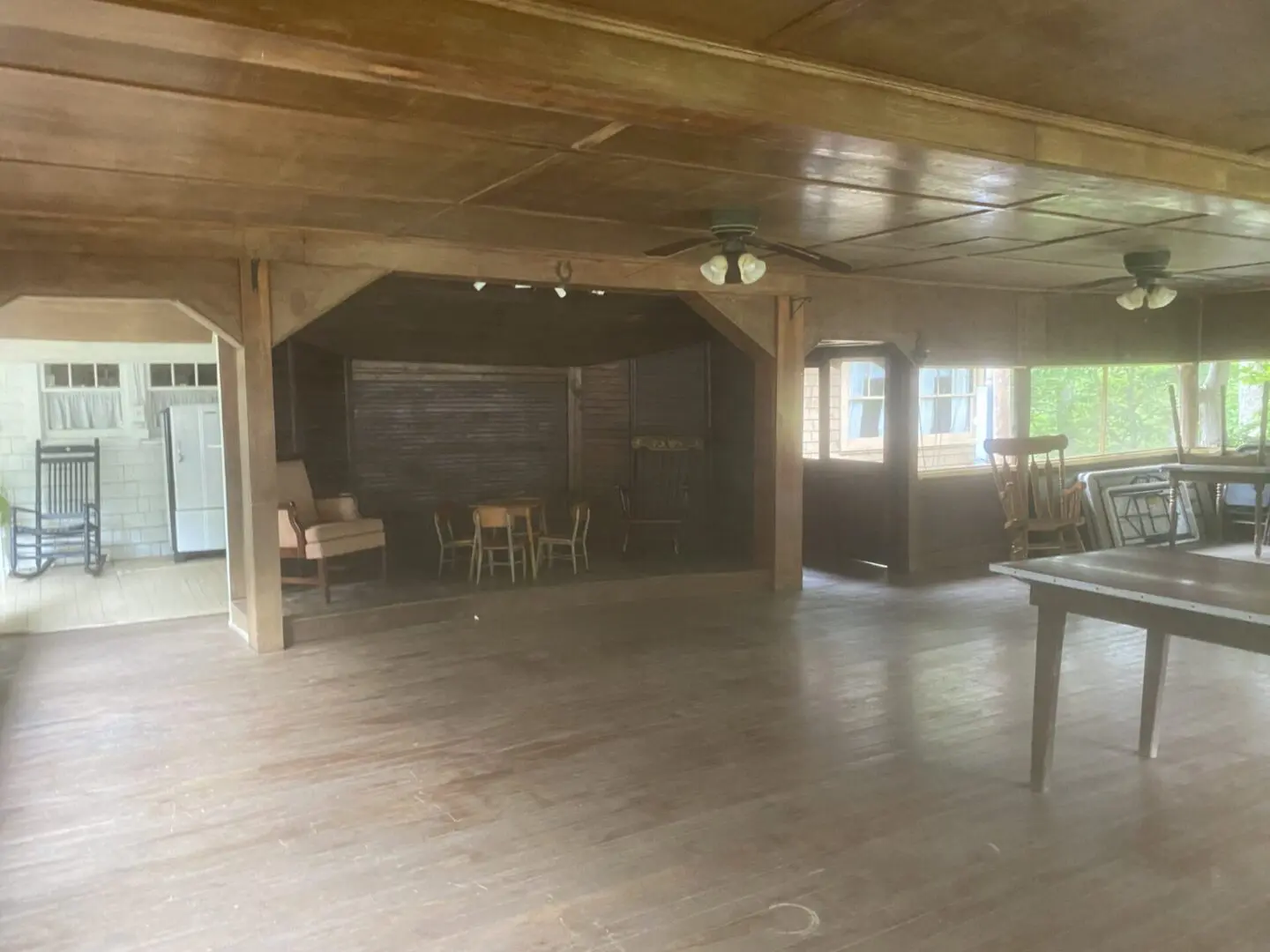 Screen Porch Stage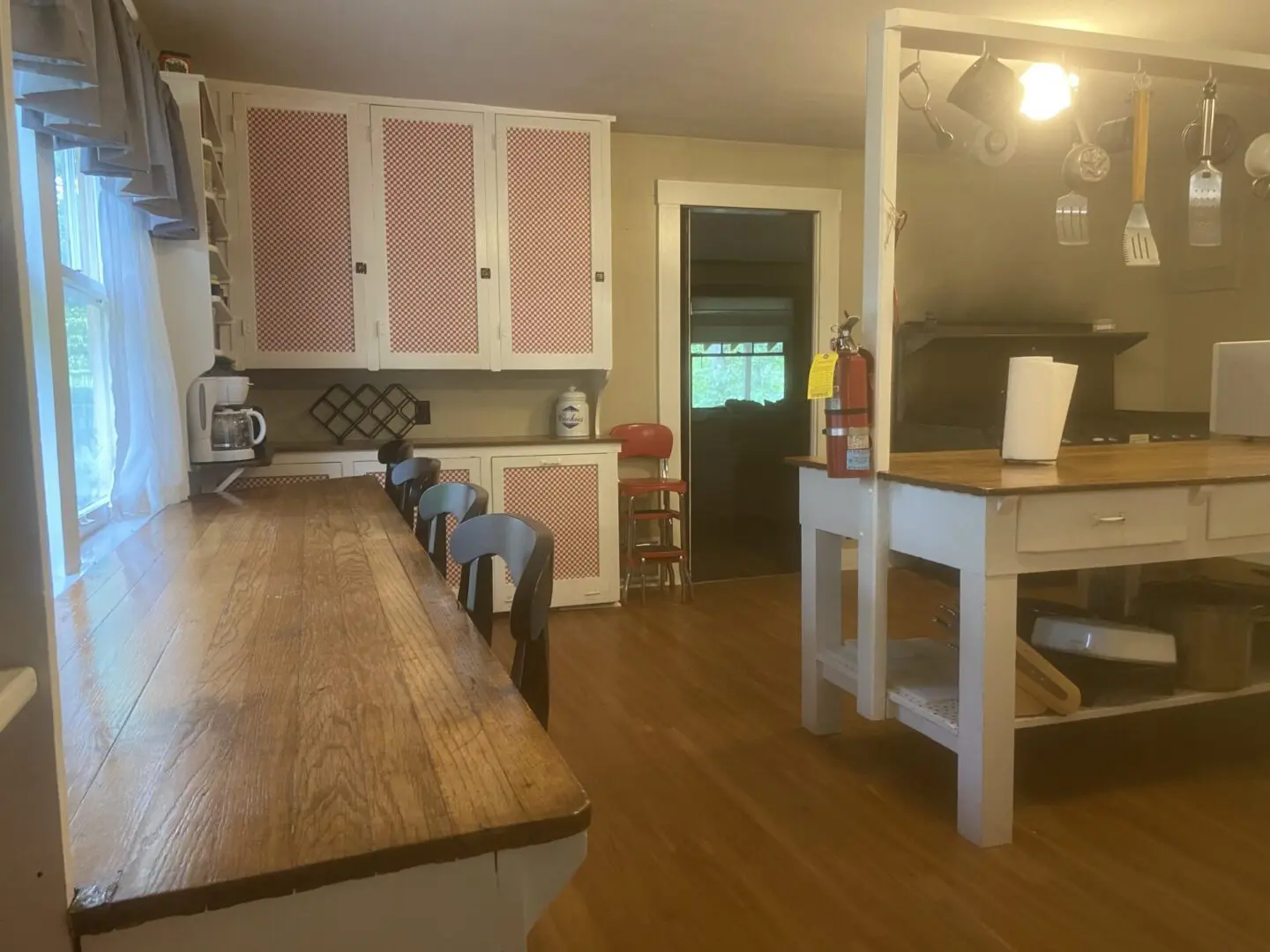 Kitchen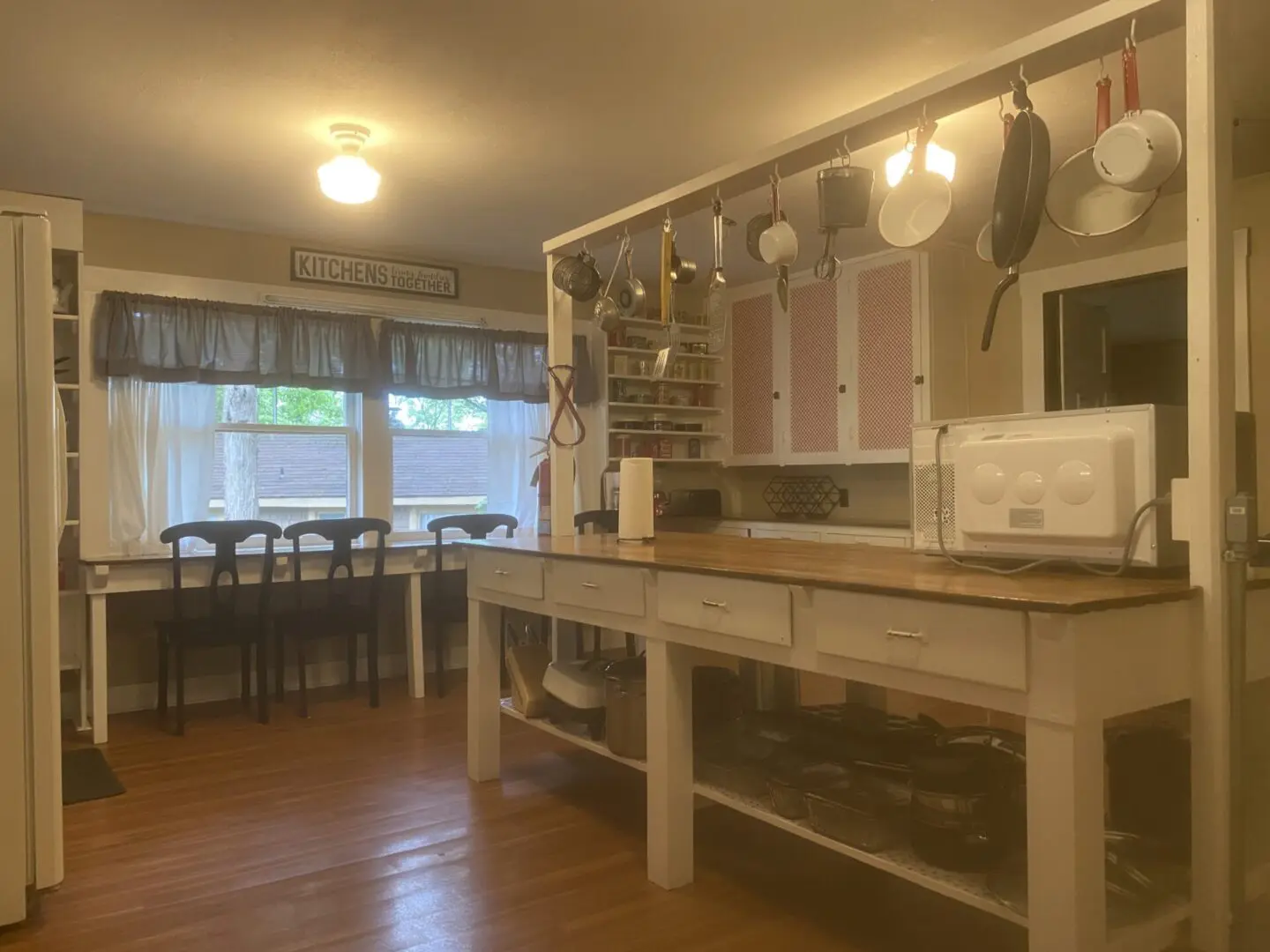 Large historic kitchen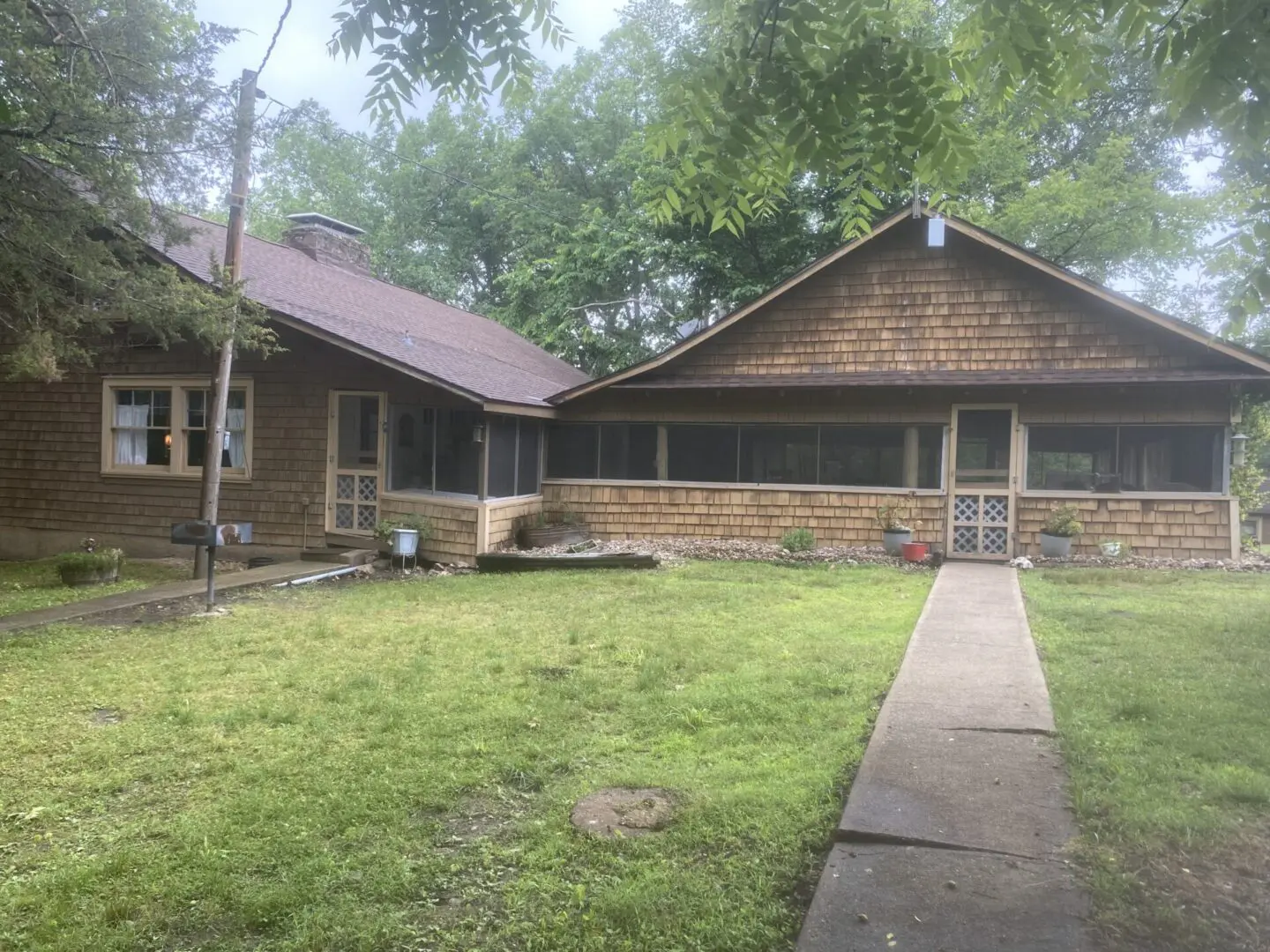 Lodge Ext, Large Screen Porch Entry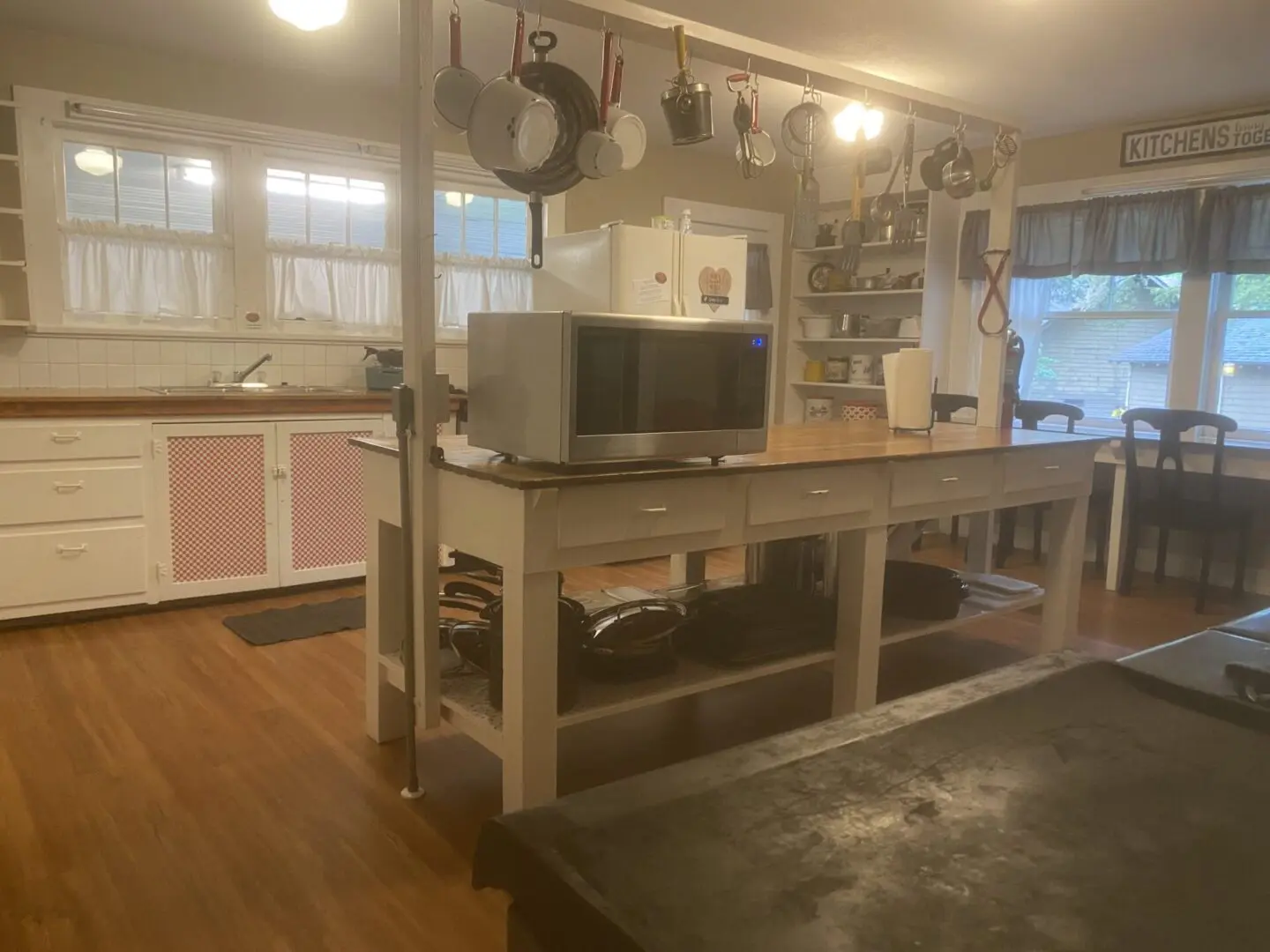 Kitchen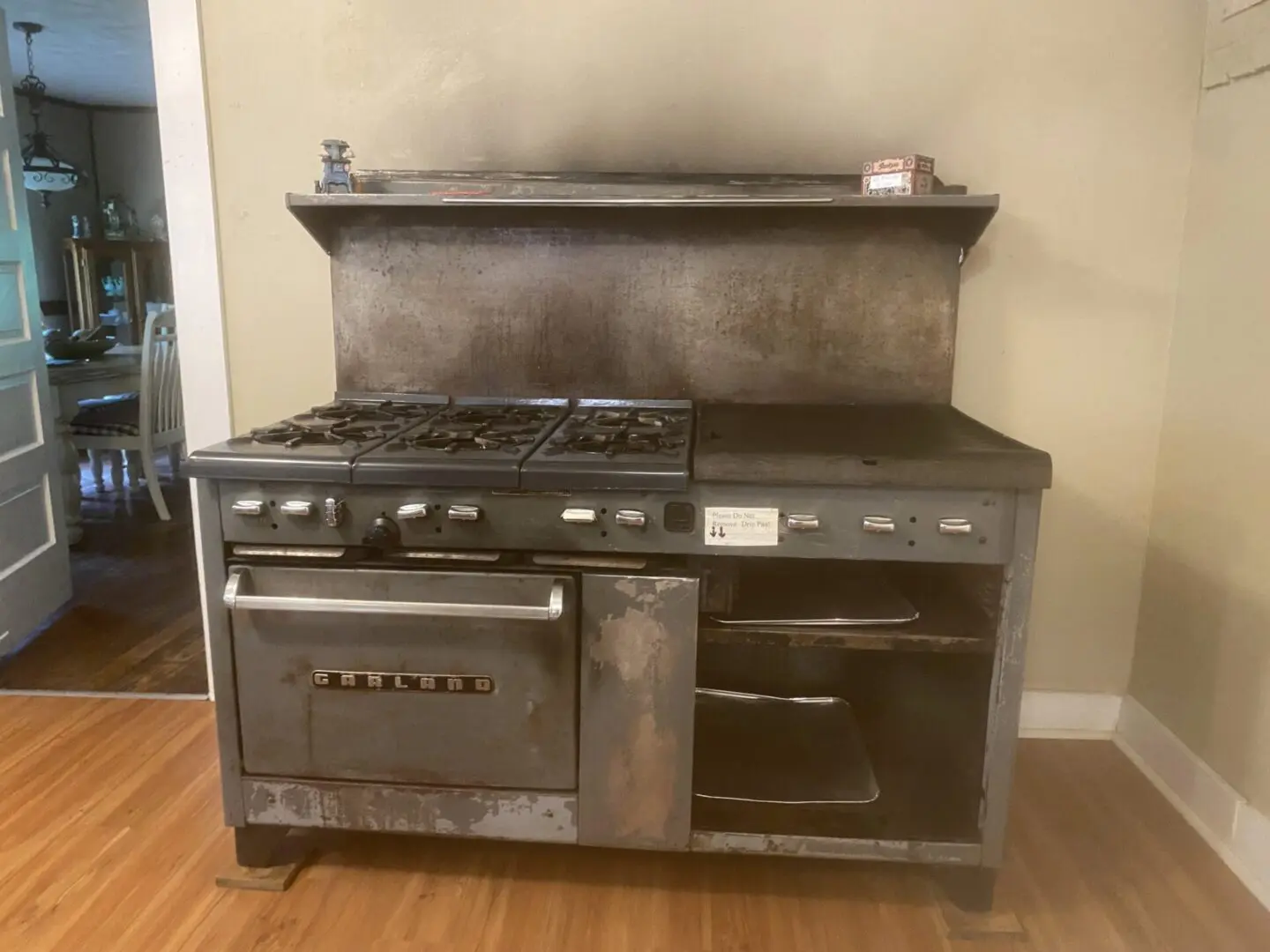 Travel back in time while cooking your meal on this antique stove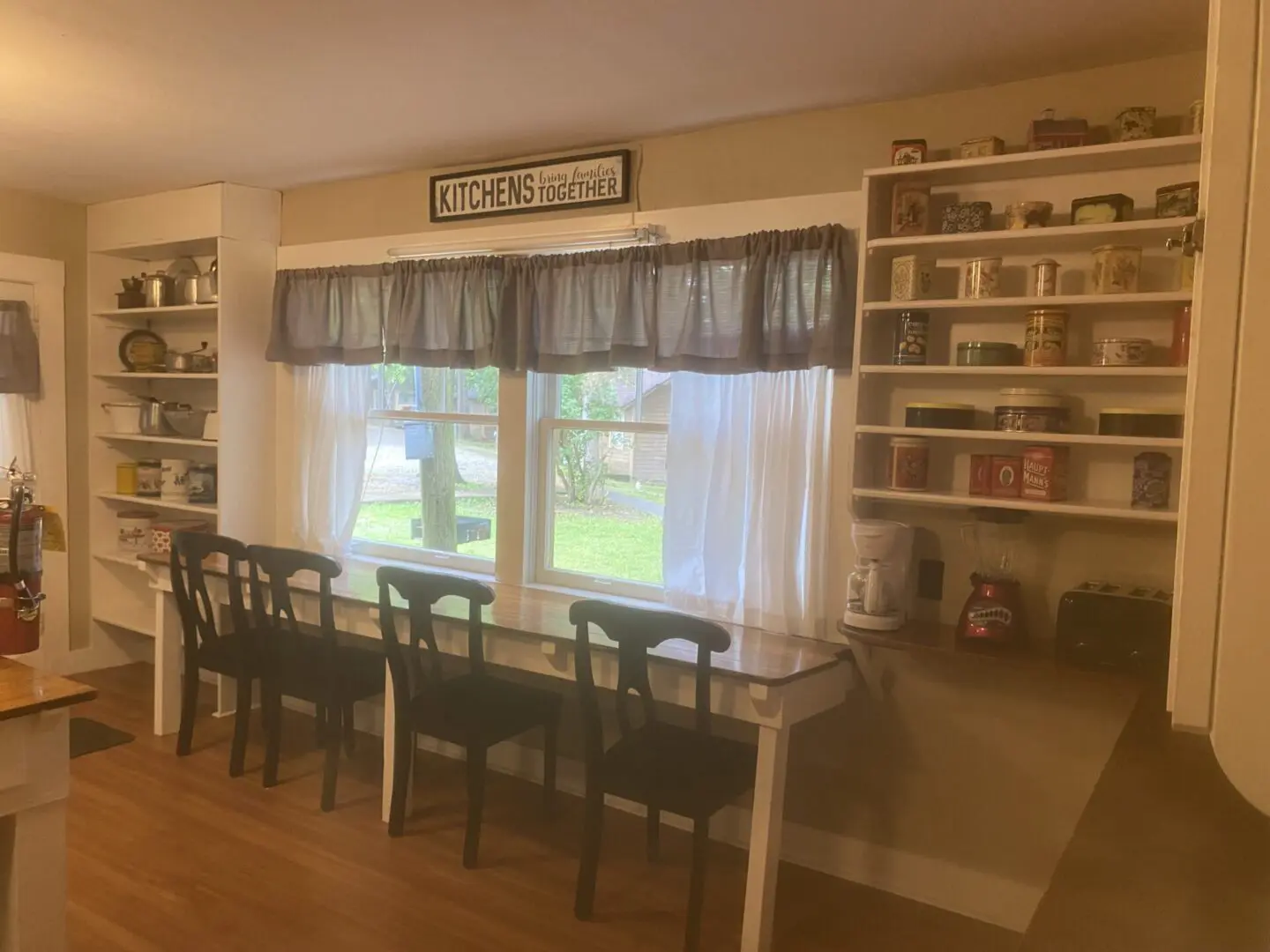 Kitchen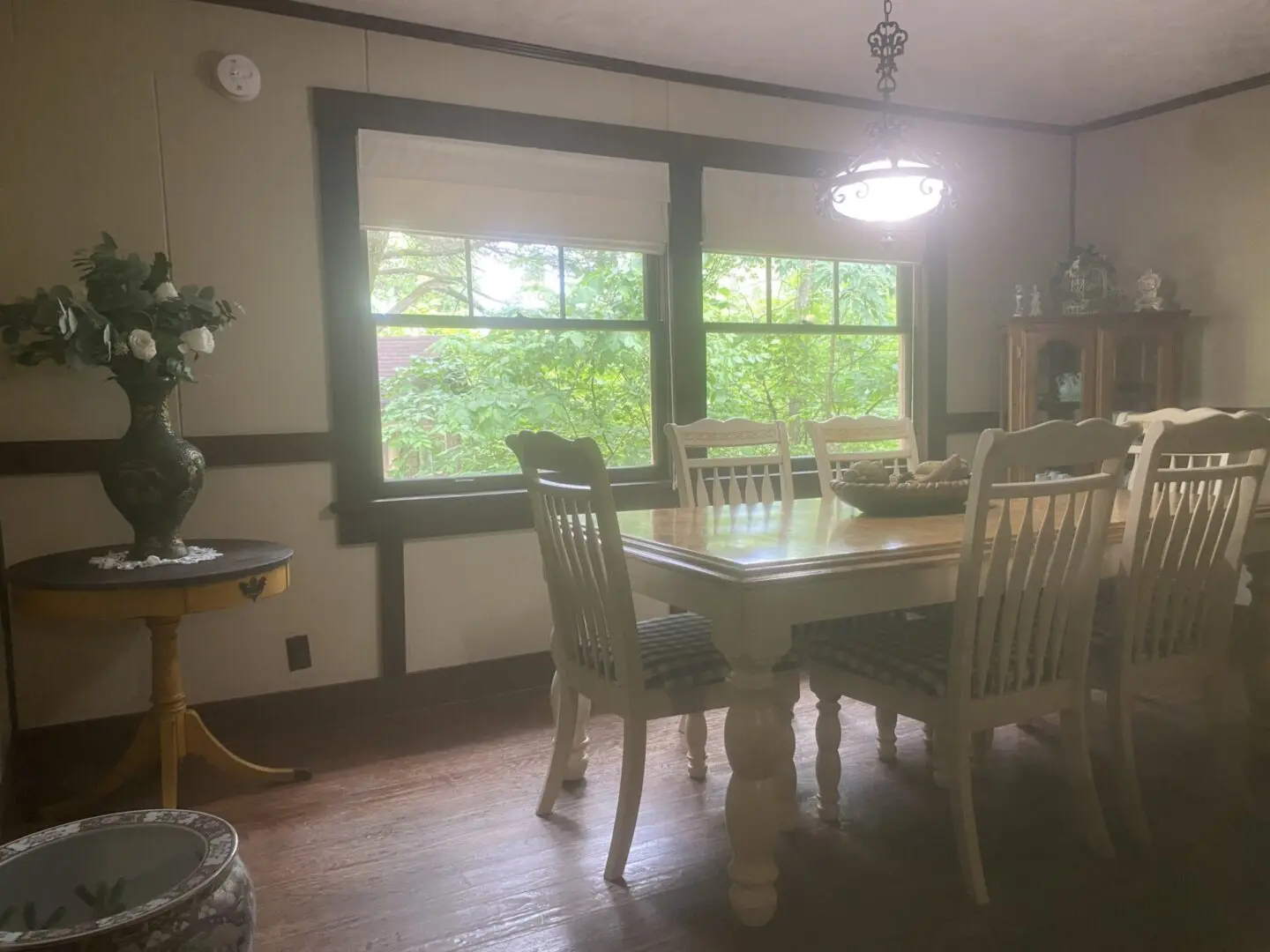 Dining Area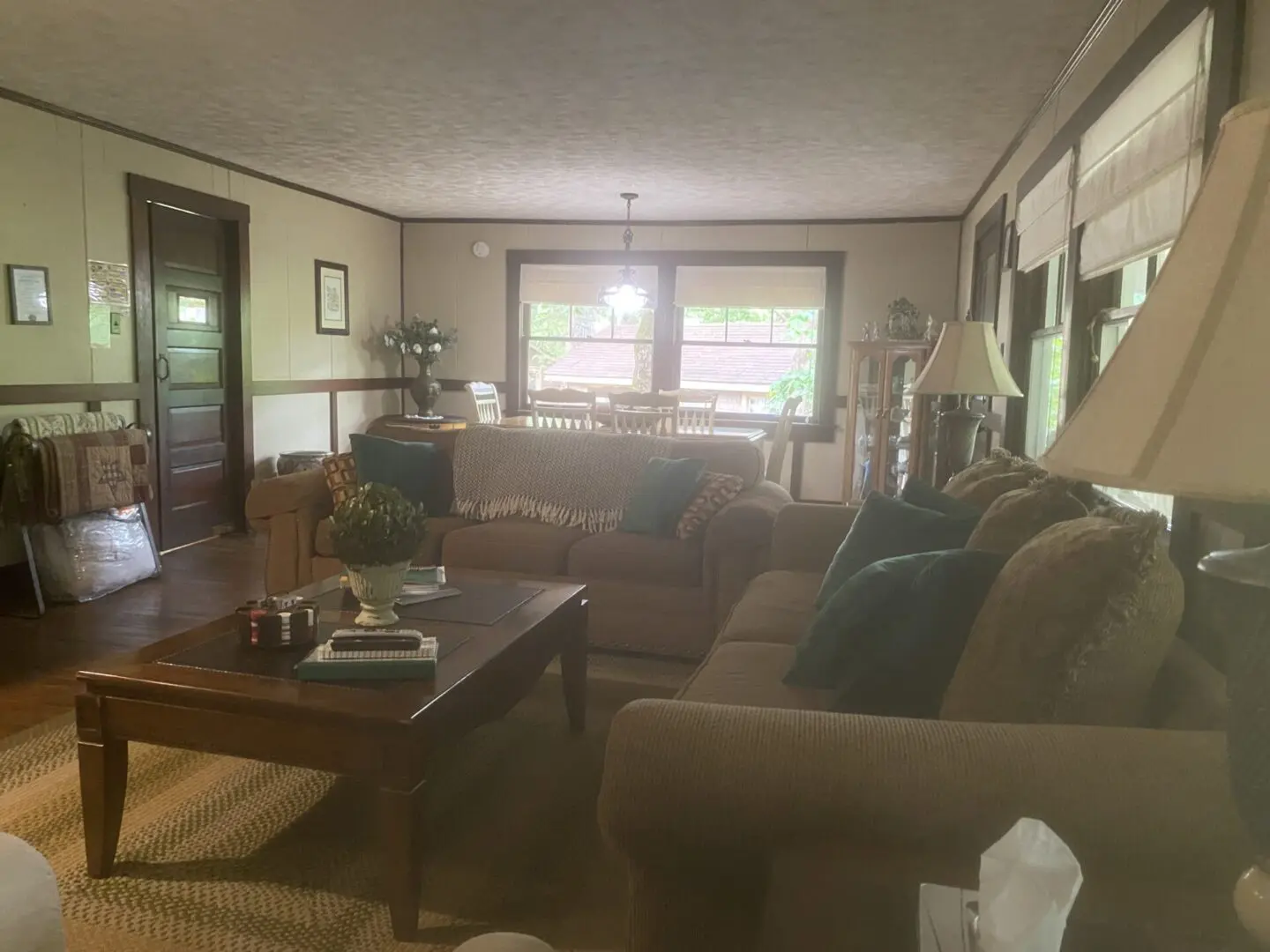 Living Area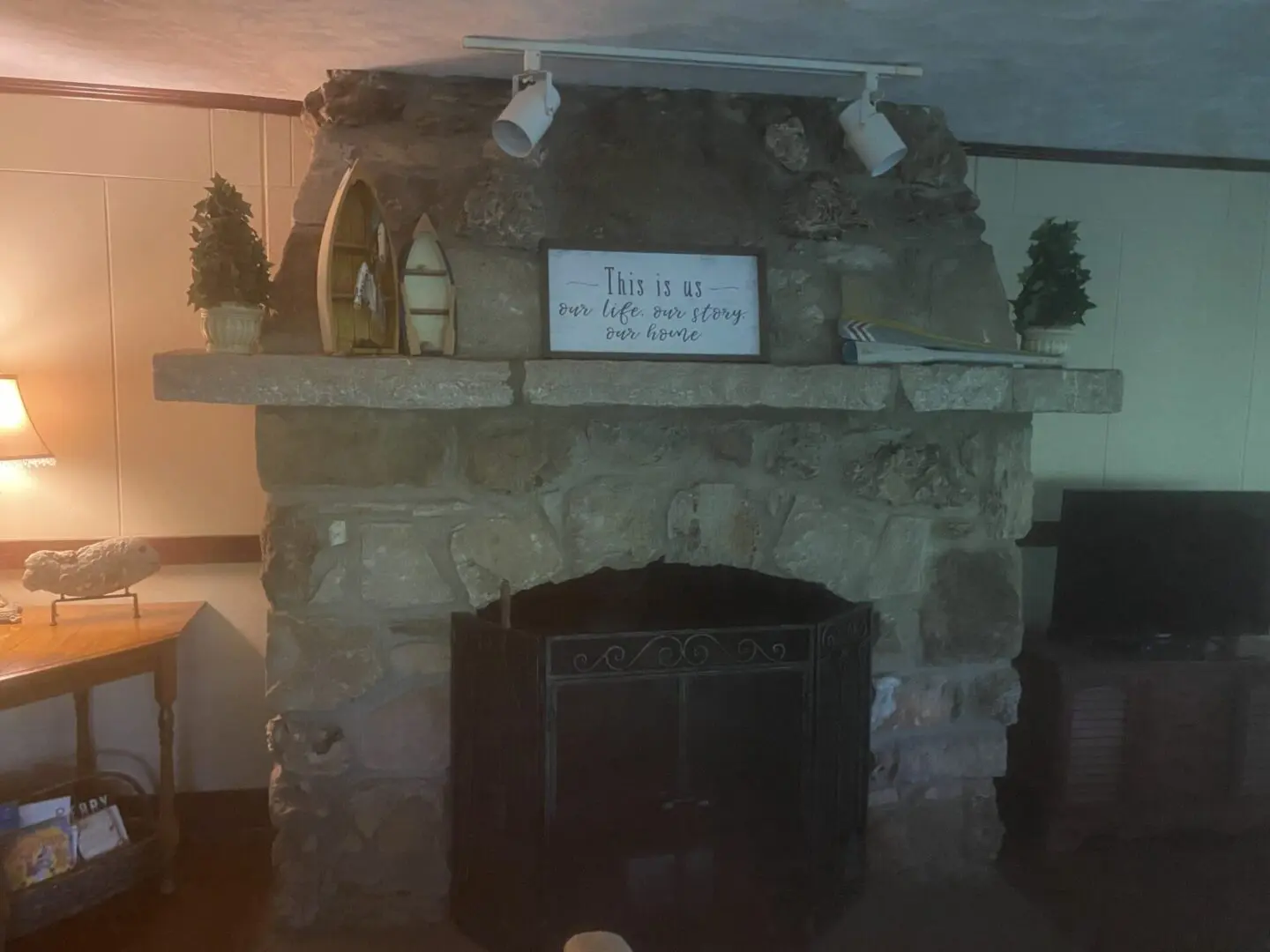 Historic Fireplace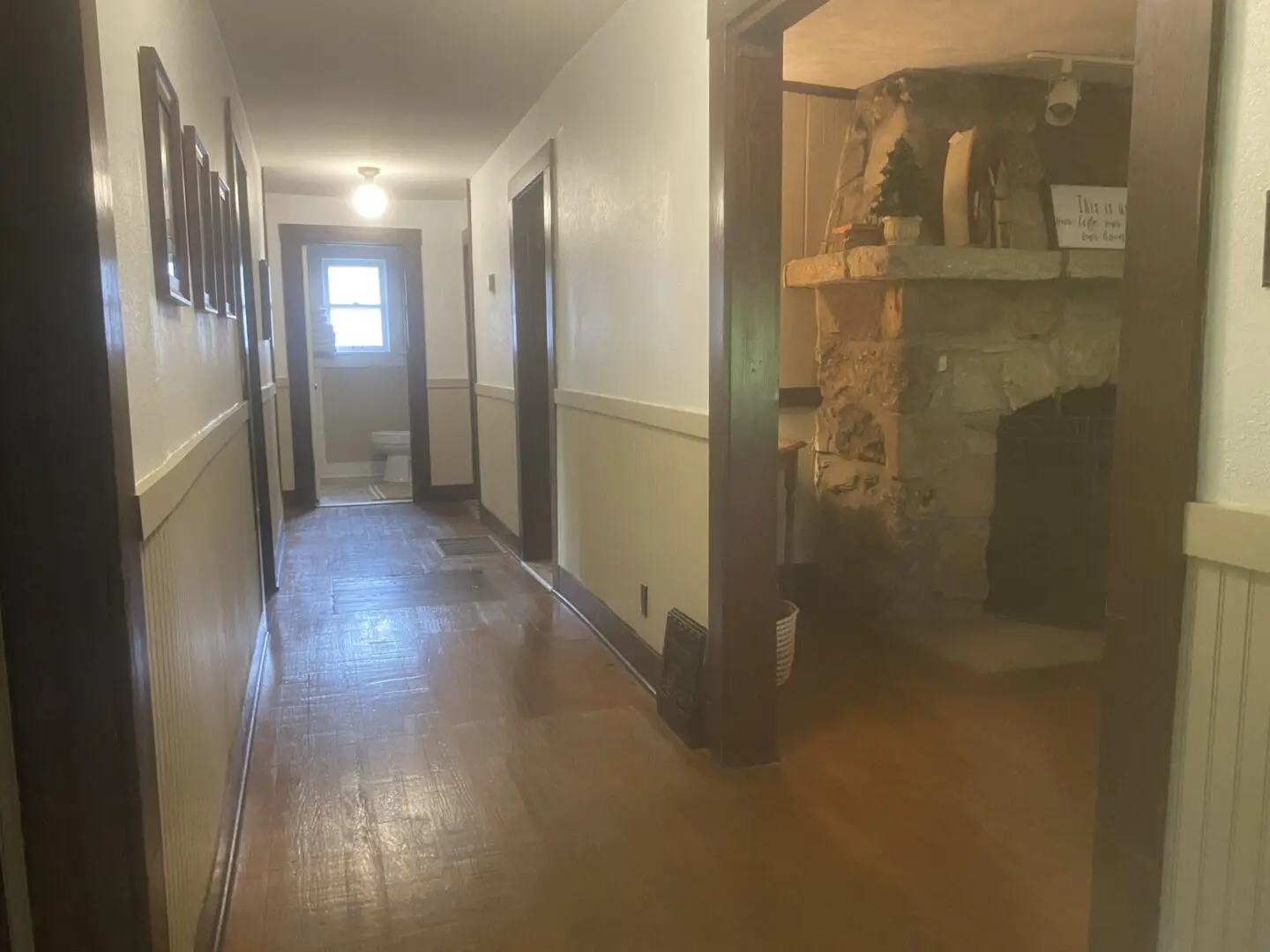 Hall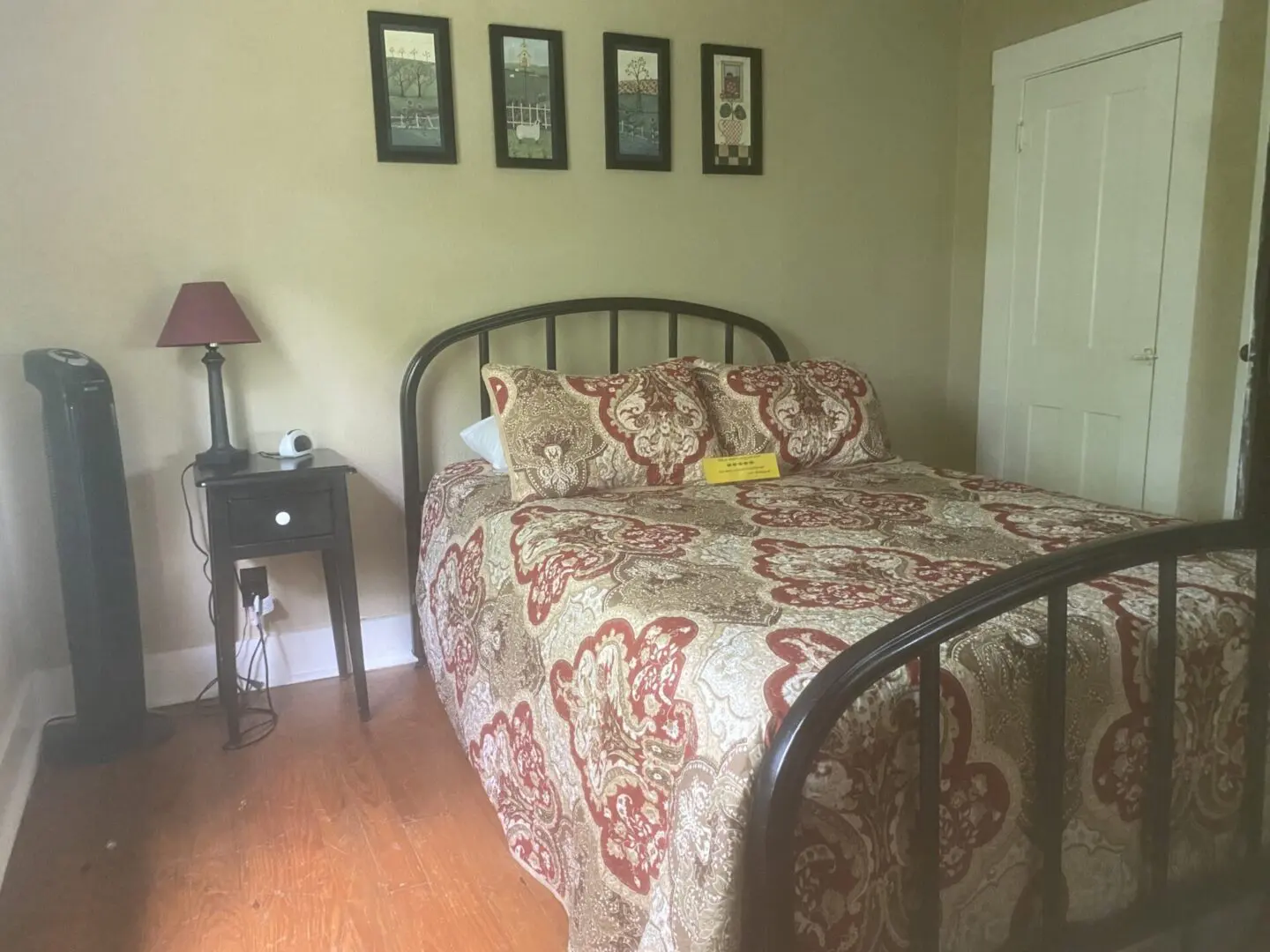 Bedroom #1 with Antique Iron Beds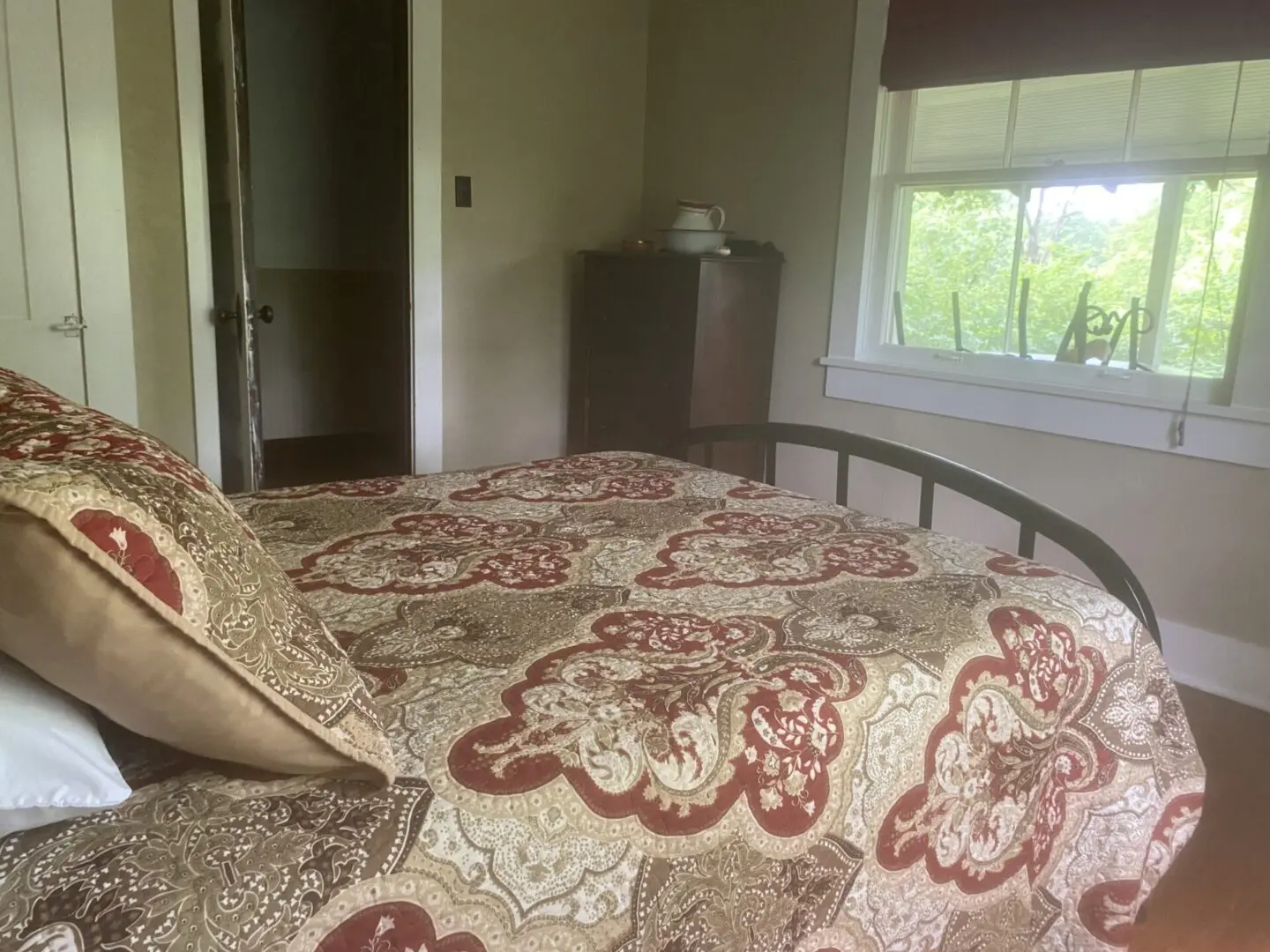 Bedroom #1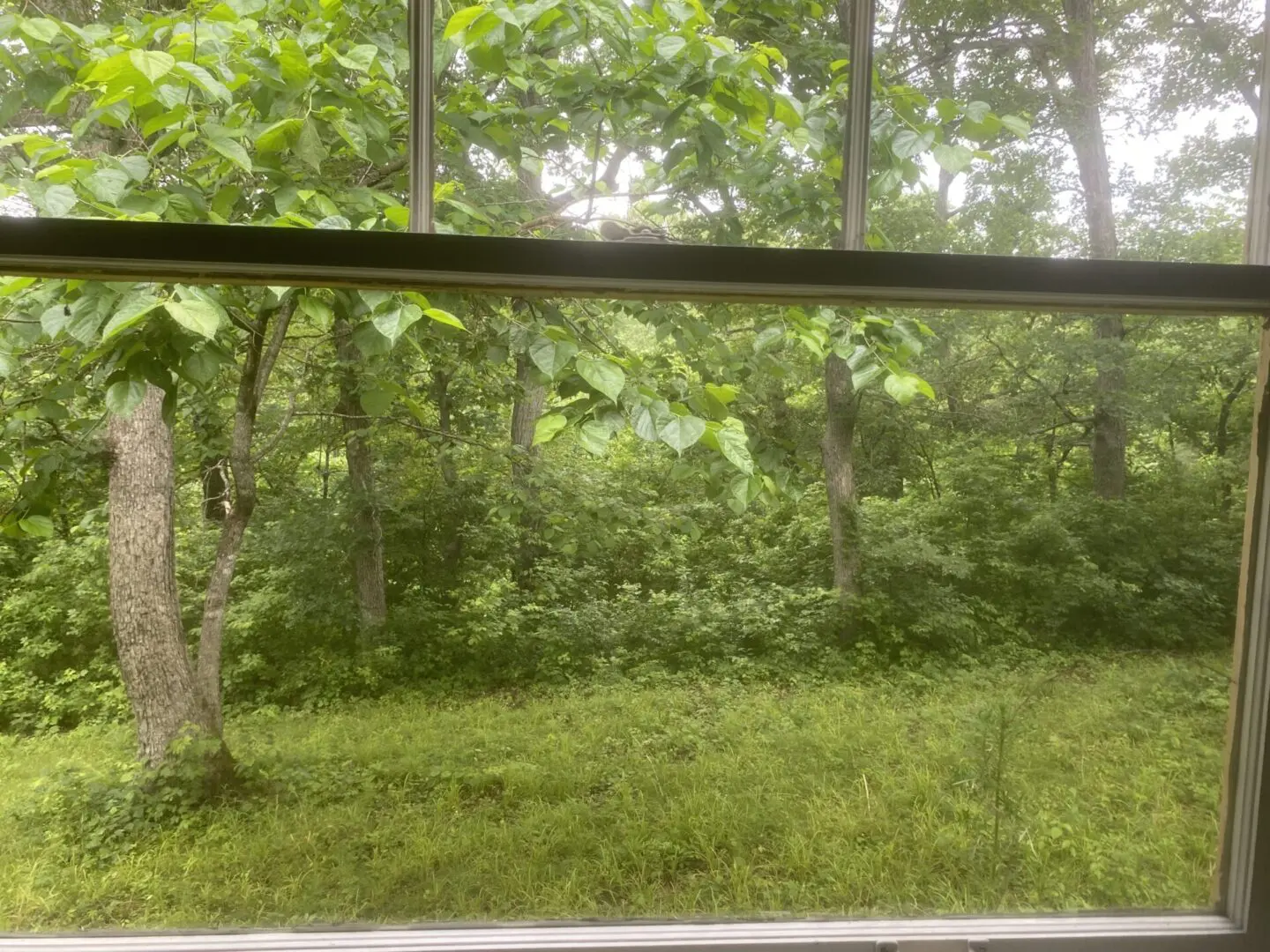 View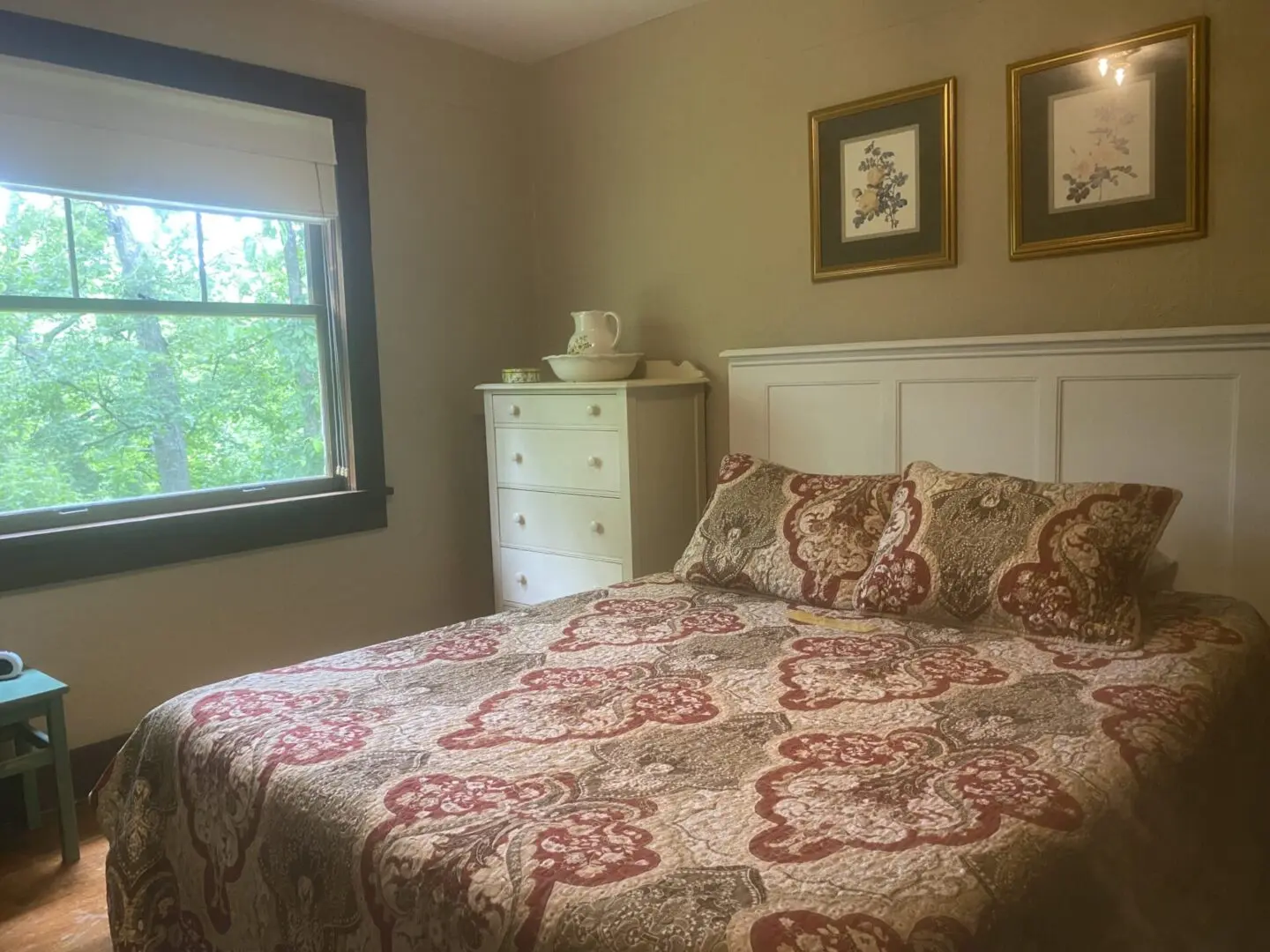 Bedroom #2 Modern Queen Bed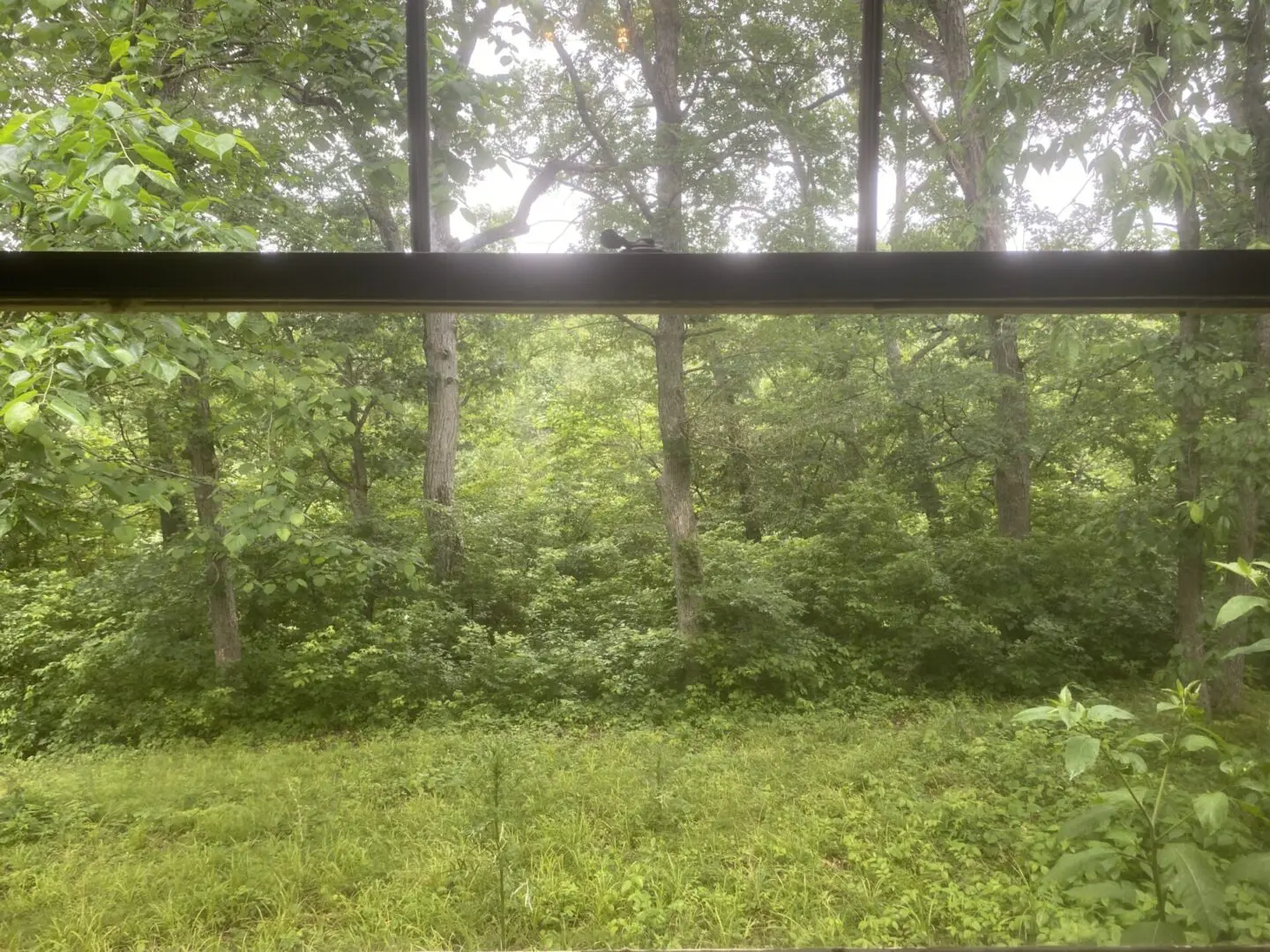 View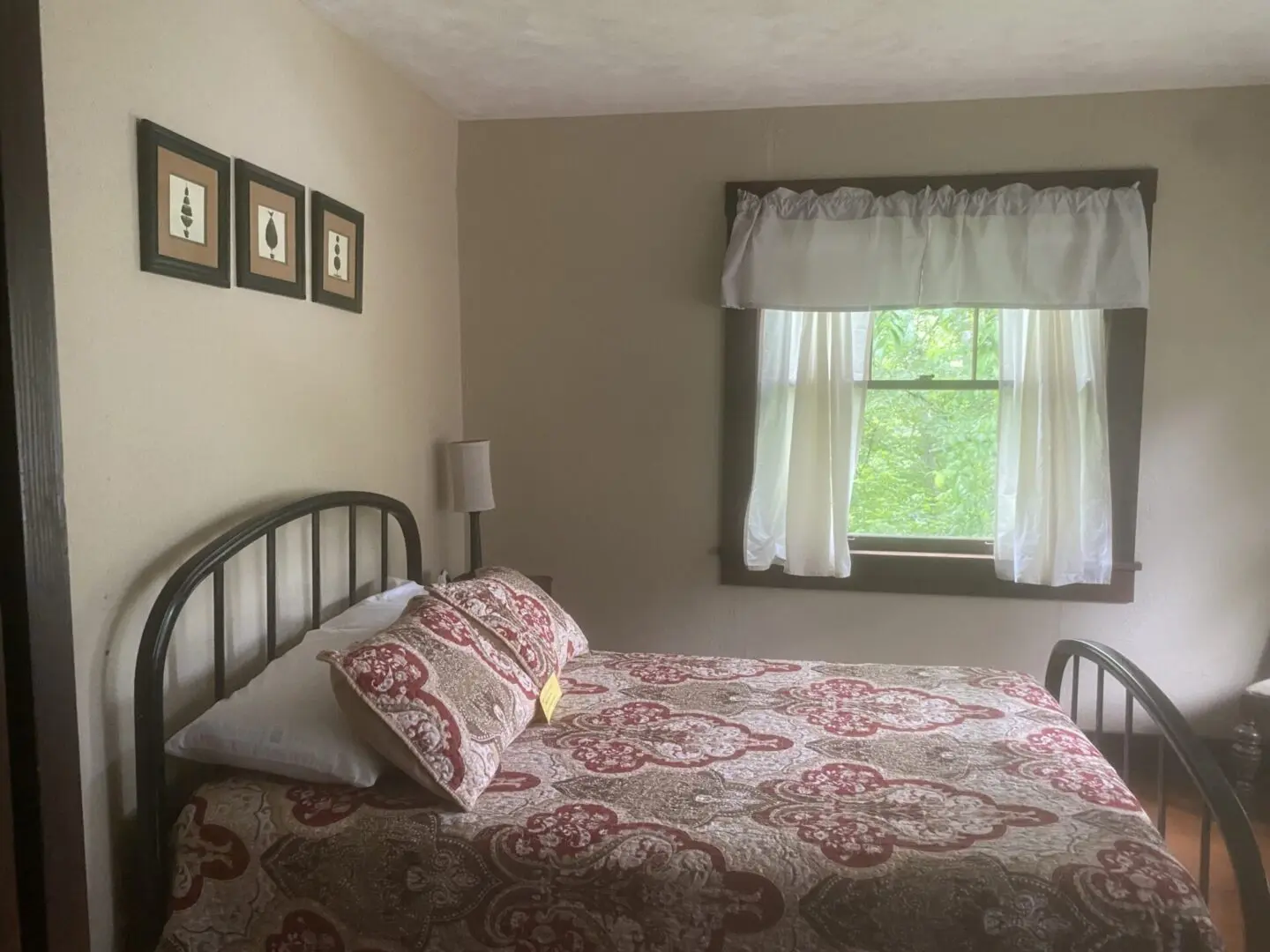 Bedroom #3 with Antique Iron Bed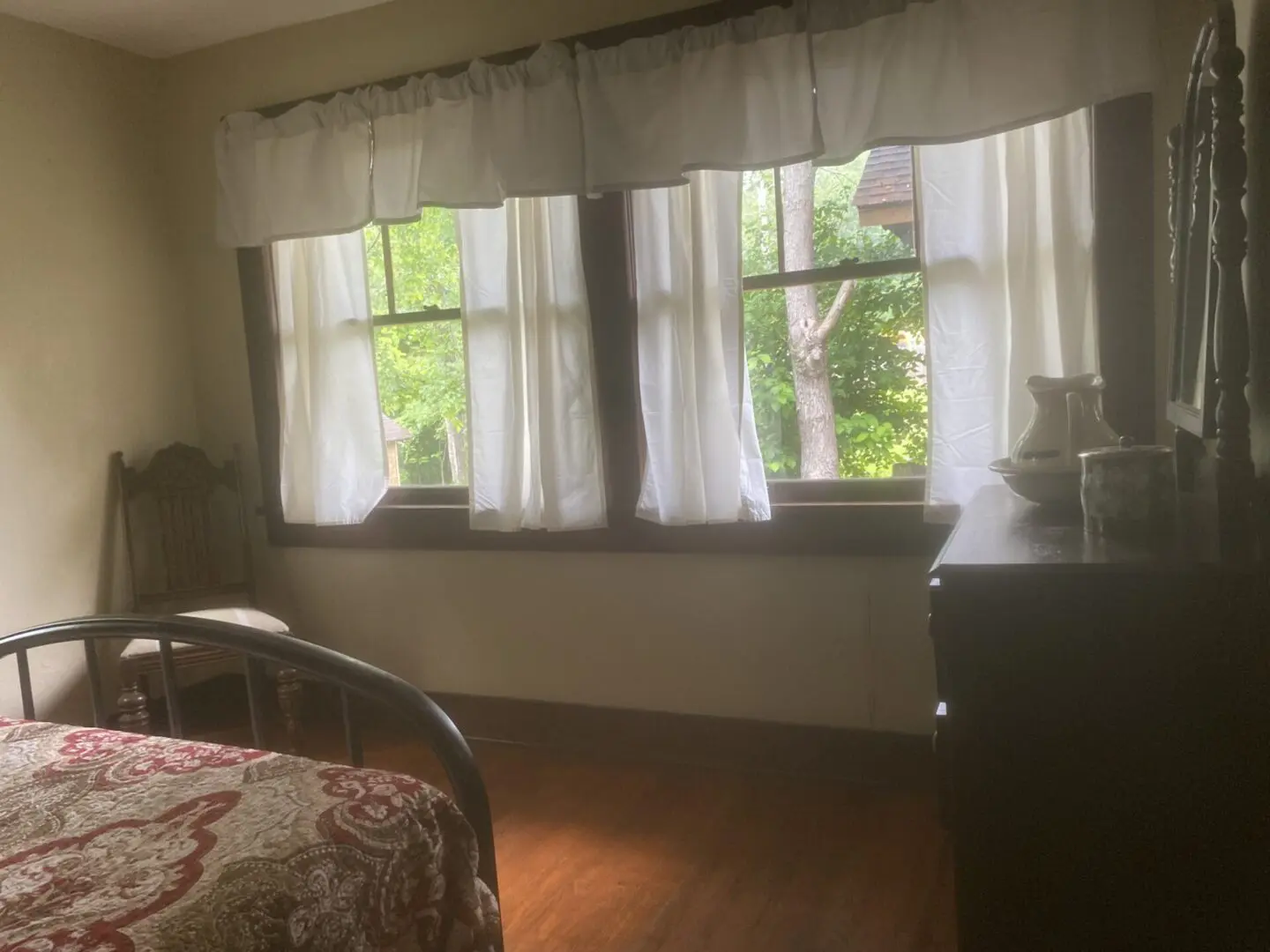 Bedroom #3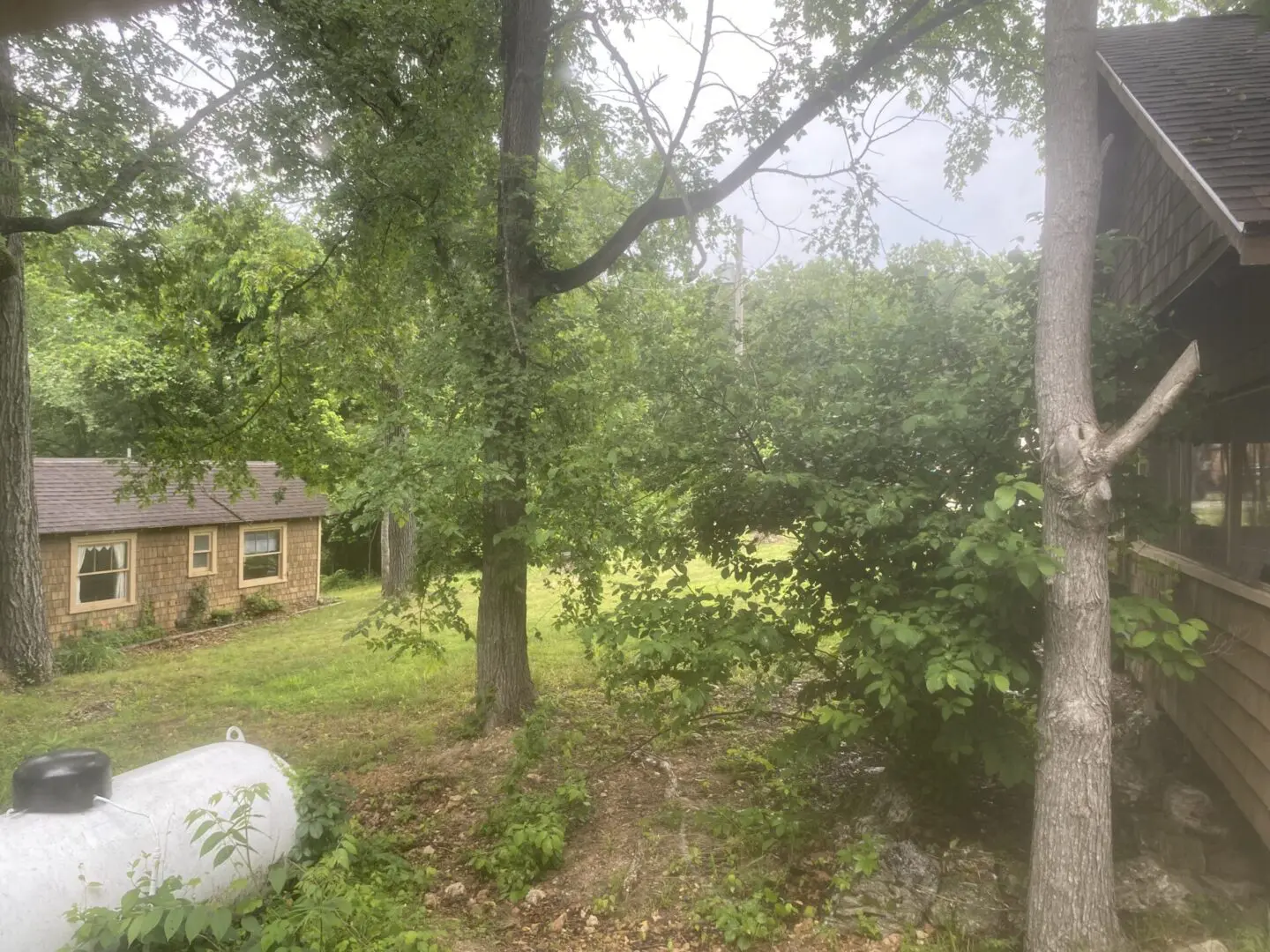 View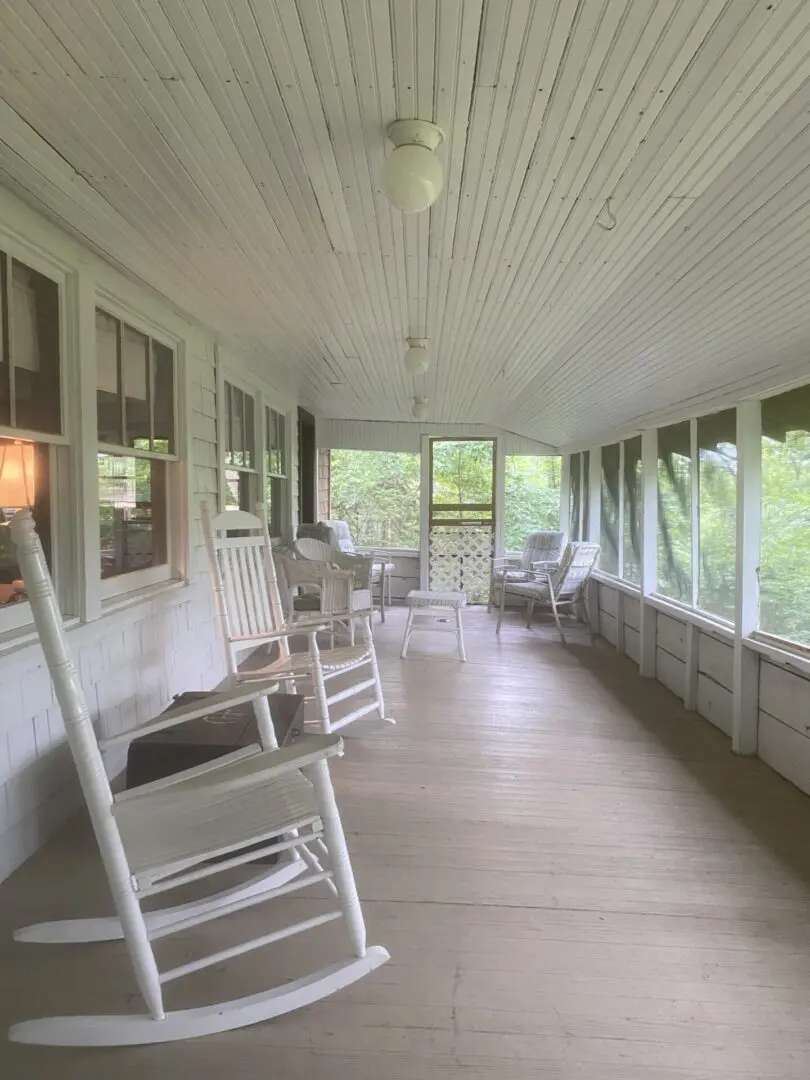 A place to relax on the 2nd screen porch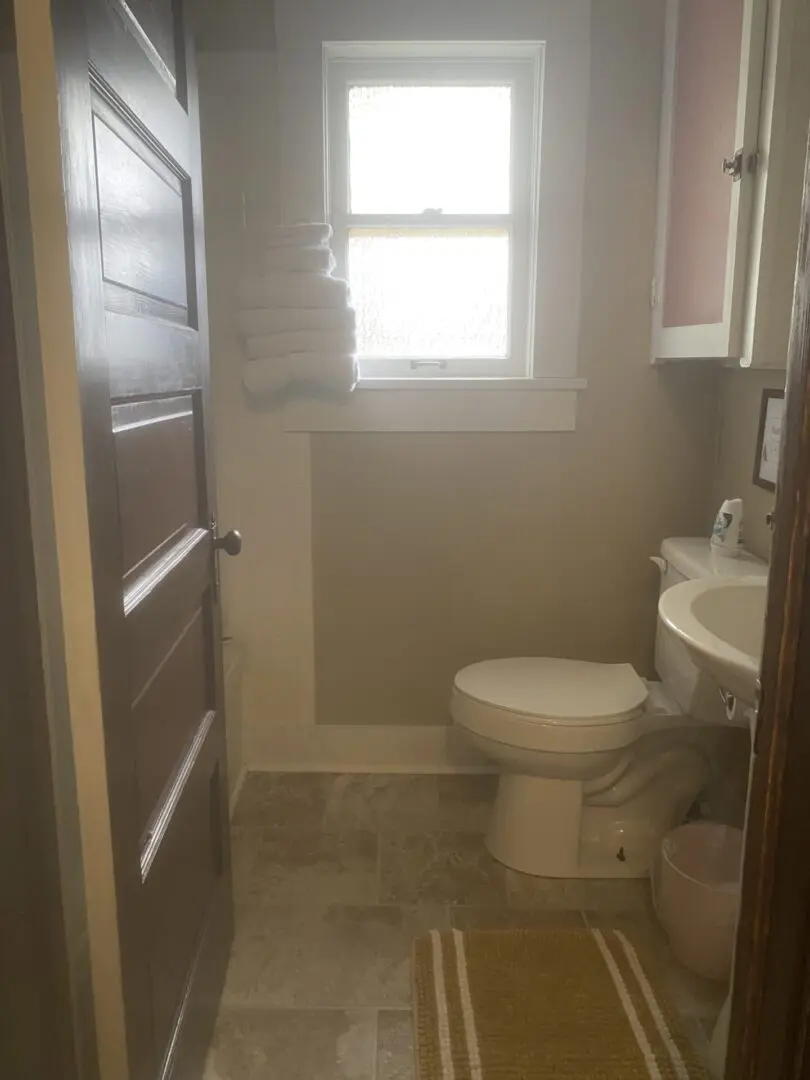 Bathroom #2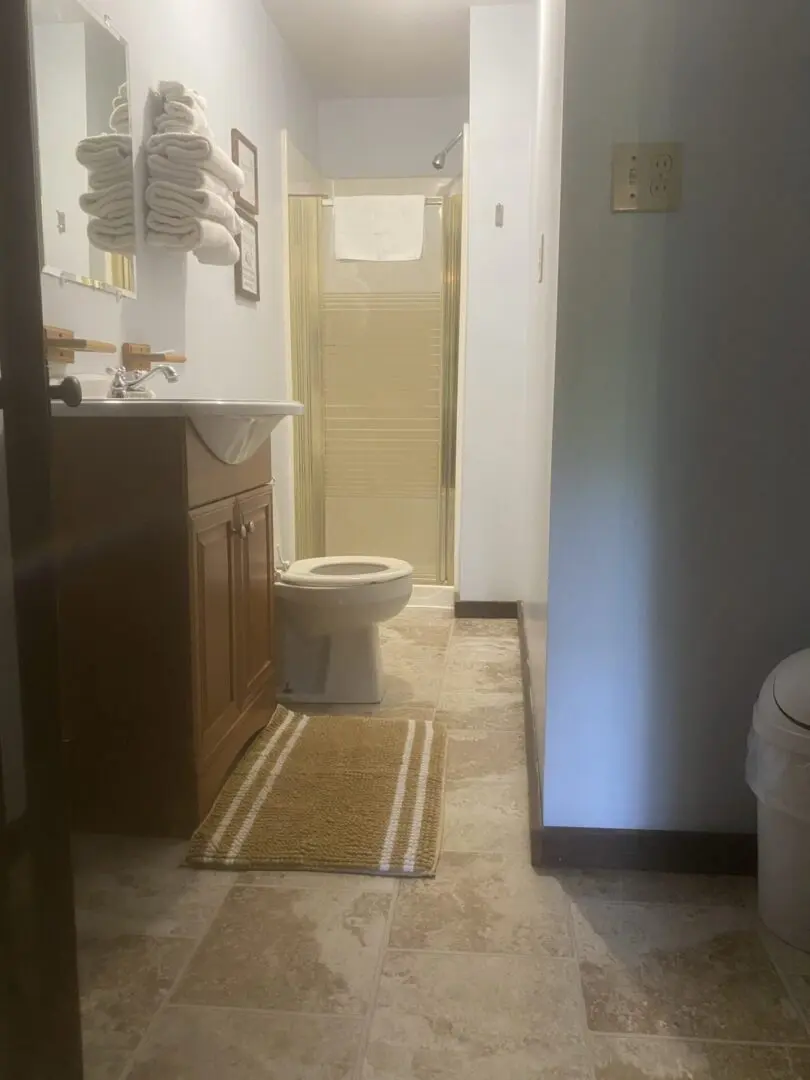 Bathroom #1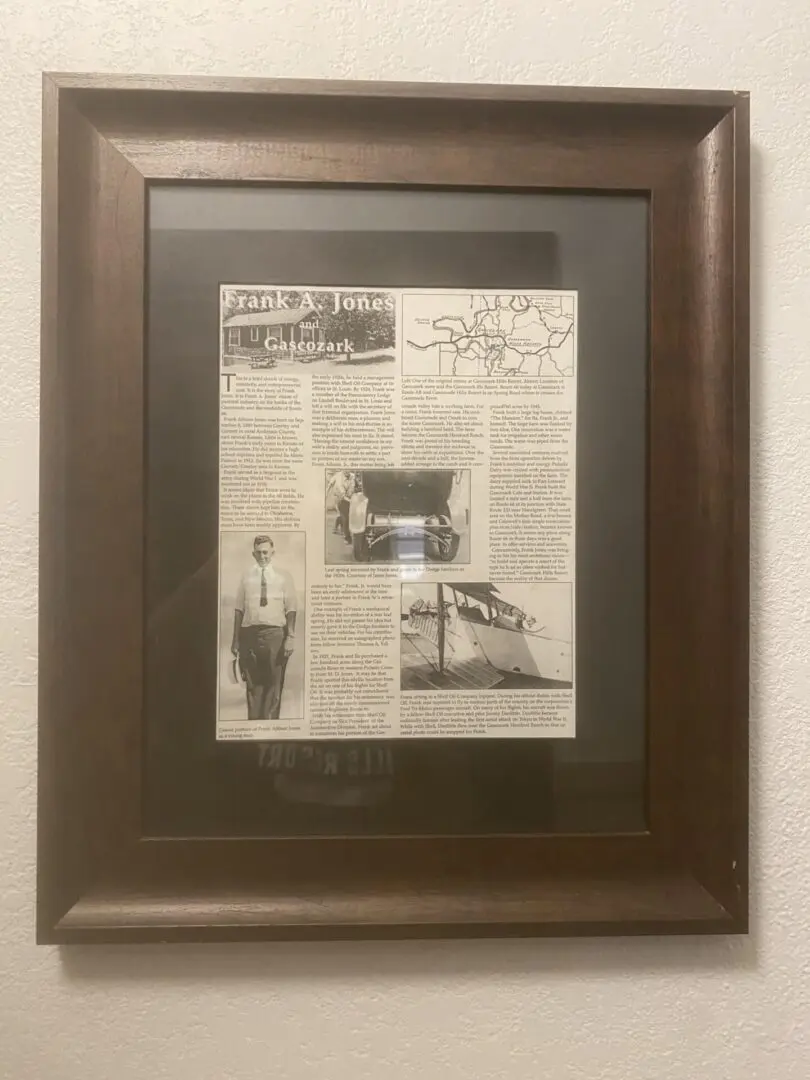 Historic Resort Publications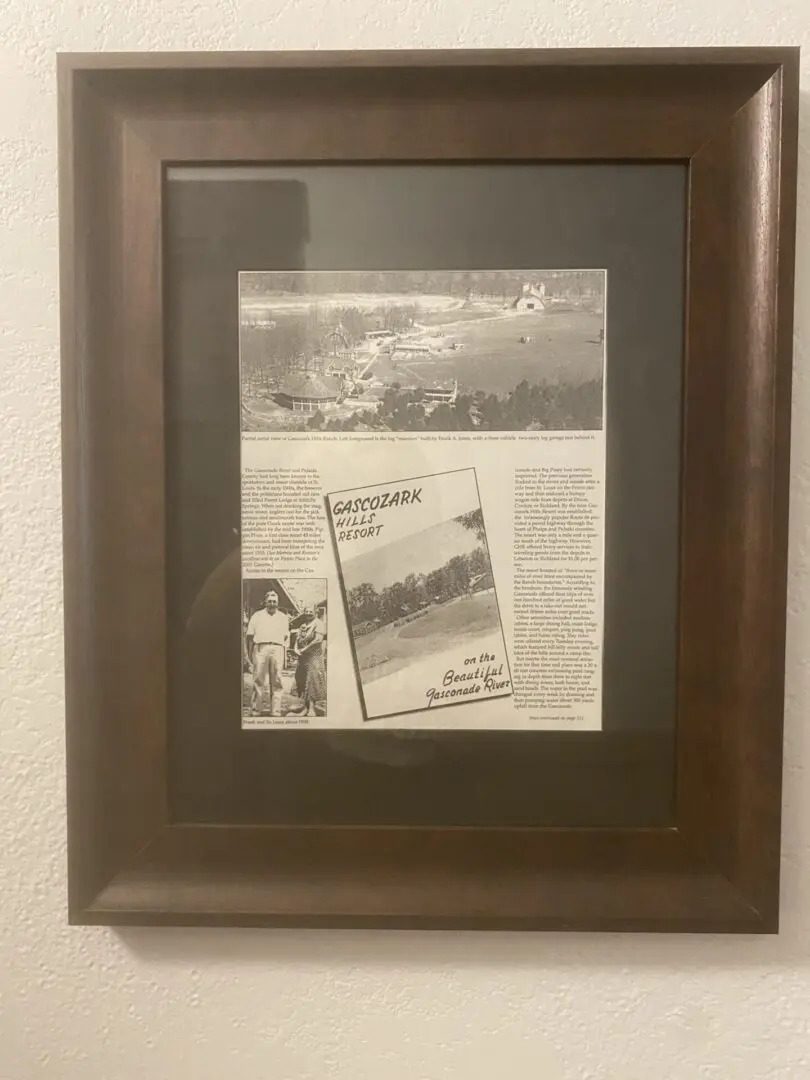 Historic Resort Publications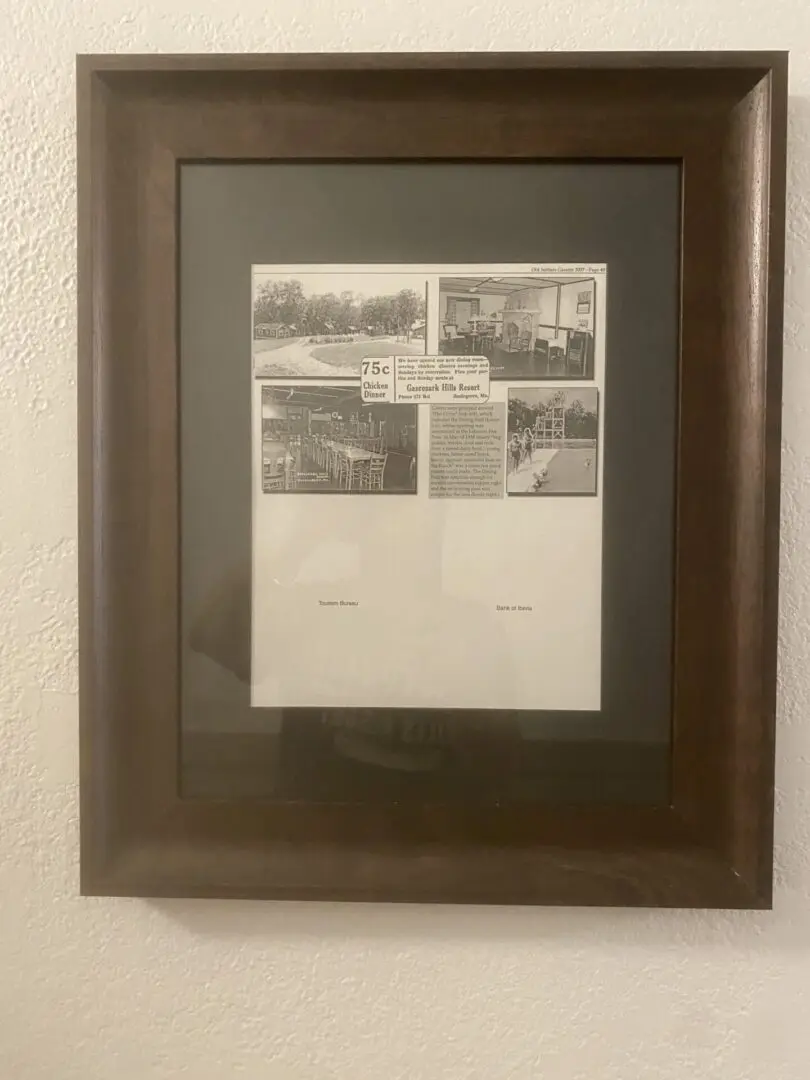 Historic Resort Publications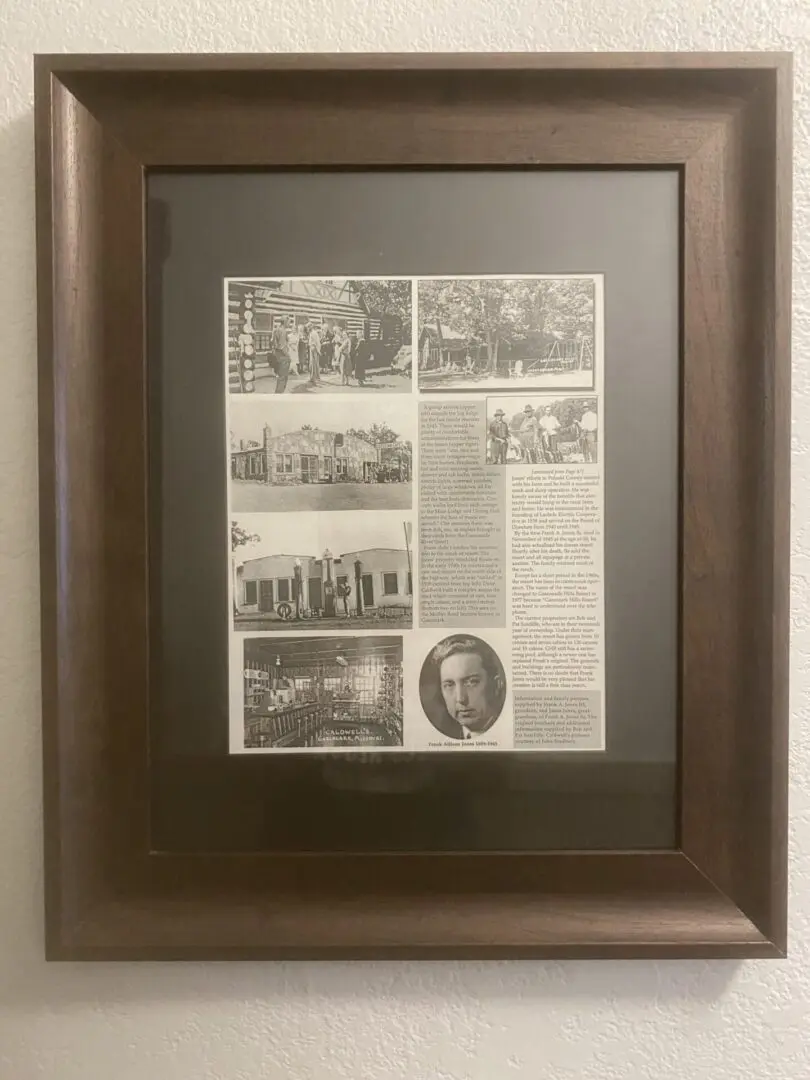 Historic Publication