Cabin 3 is a historic cabin, built by the original owner of the resort in the mid 1930's. Its charming, cozy interior with lots of history, provide you with a pretty special place to rest your head.
The interior of the cabin has a beautiful "decorative" stone fireplace (not open to use), with original wood floors, and such. This cabin has a fully equipped kitchen (e.g., dishes), it has linens and supplies (e.g., dish soap). It also has a full-size fridge and a dining table. The living room is comfortably furnished and has a TV with cable.
This cabin has 2 private bedrooms and private bathroom. Both bedrooms are furnished with a double bed. All bathroom and bed linens are provided, as well as a hair dryer and personal care supplies (e.g., shampoo).
This cabin has AC, with no heat. It can sleep 1-4 guest comfortably. It has a grill and access to a communal firepit and picnic tables.
It is located on the Top Camp, in a secluded, wooded area, along a single lane, loop. It has one allocated parking space, that is near the end of the loop, with access to overflow parking at the end of the loop.
This cabin is within walking distance to the pool, store and river. The walk does include rugged terrain and hills.
Cabin 3 is not a pet friendly cabin.
Standard 2-person rate, additional per person charges apply.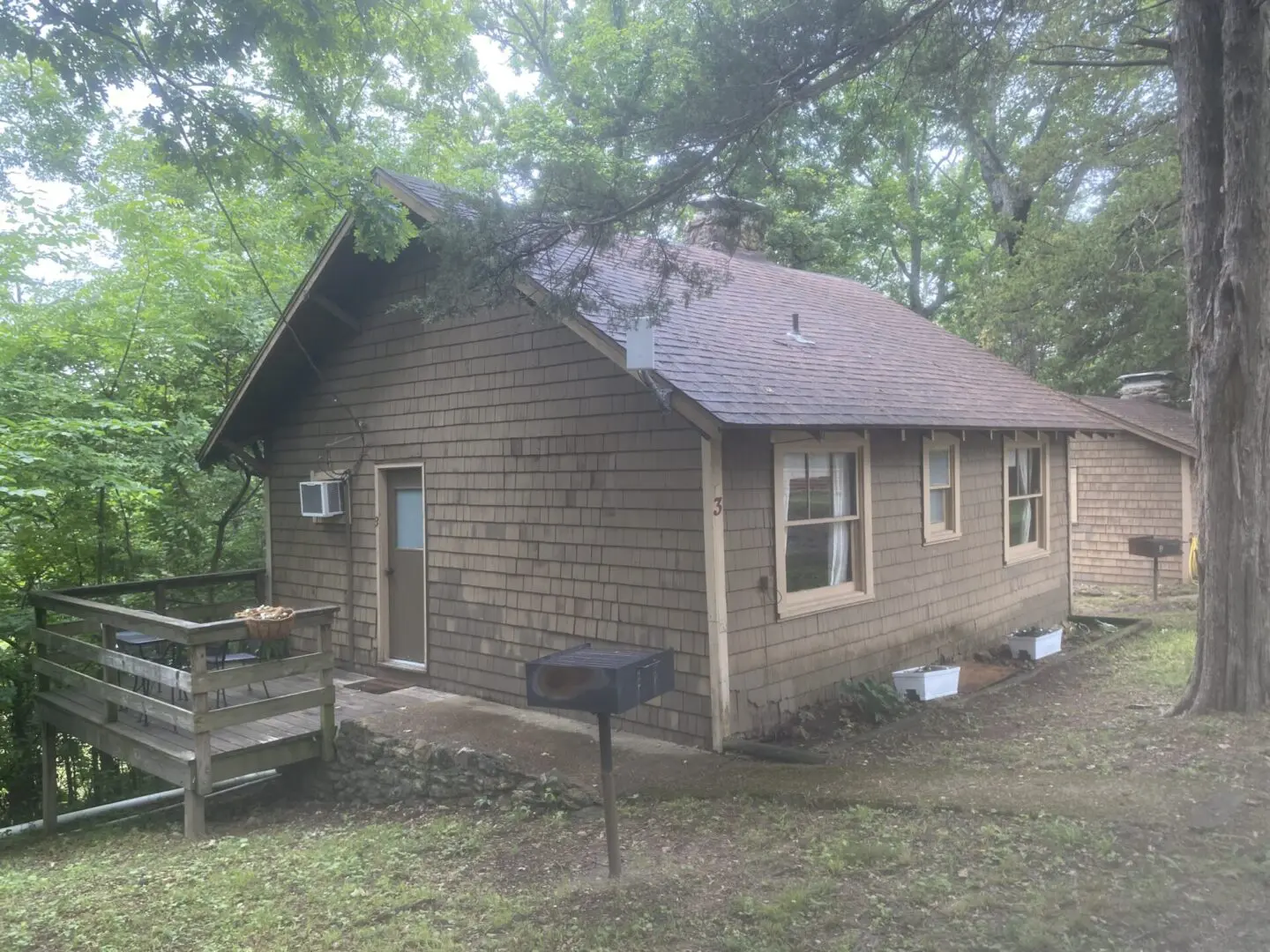 Cabin Exterior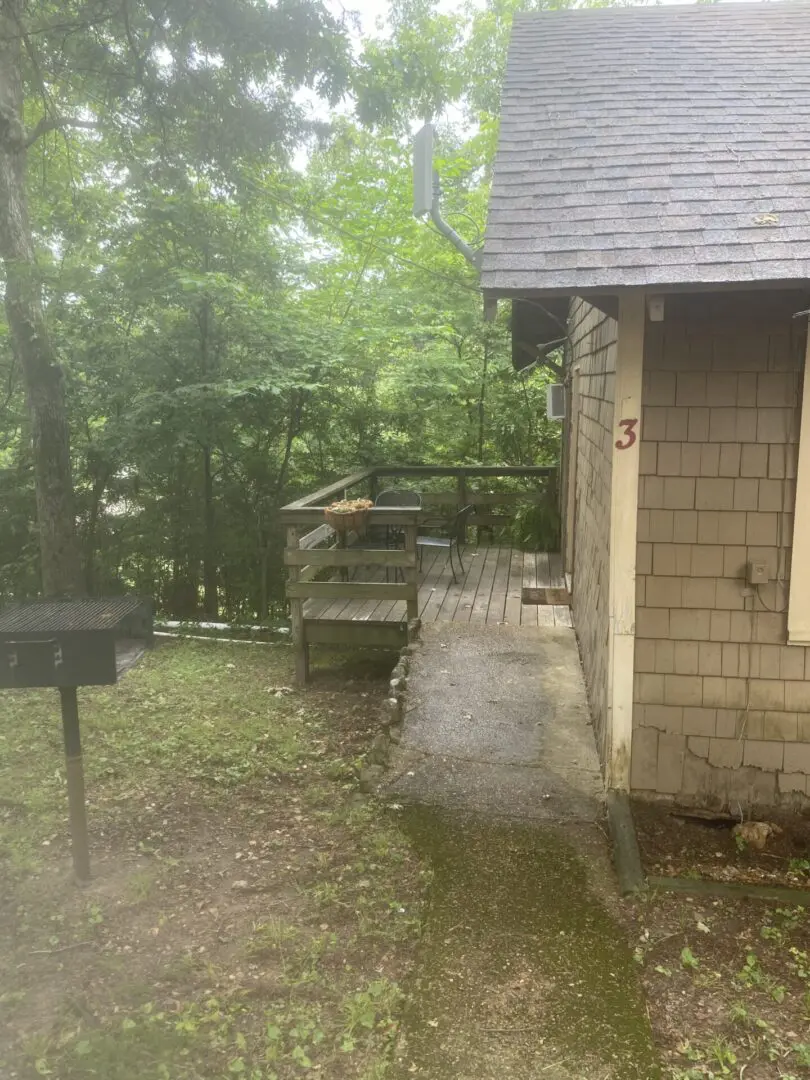 Cabin Entrance and Porch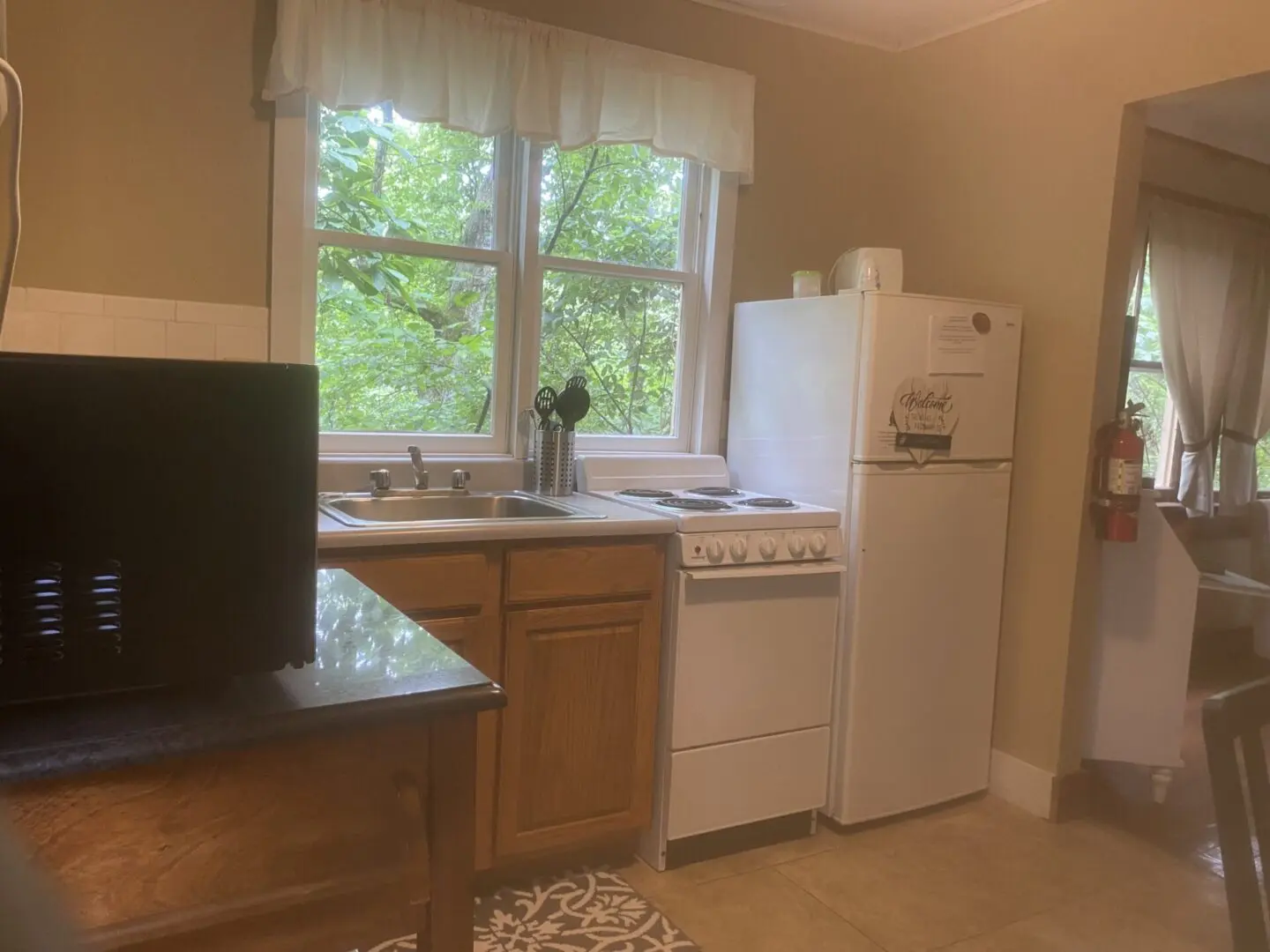 Kitchen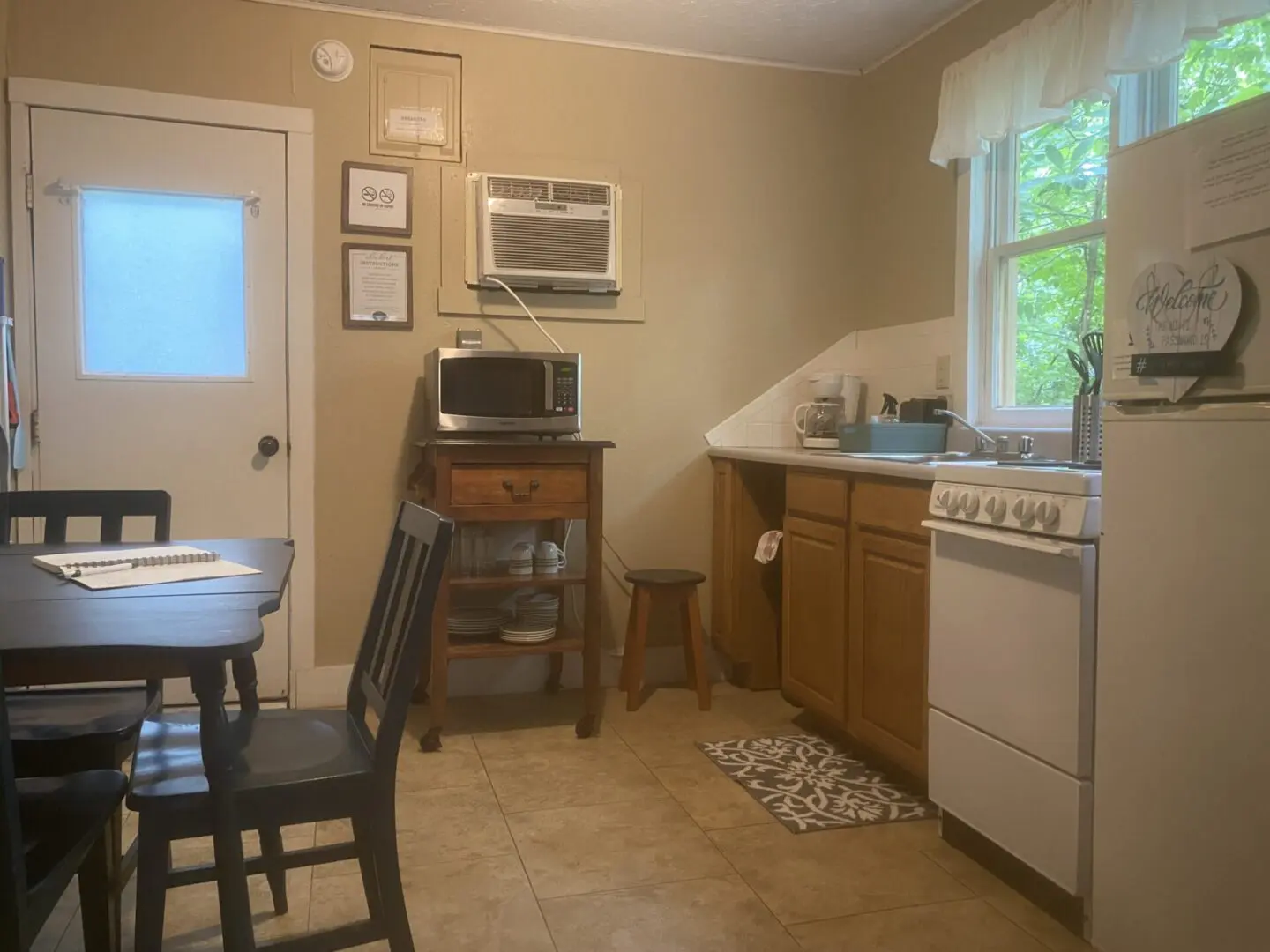 Kitchen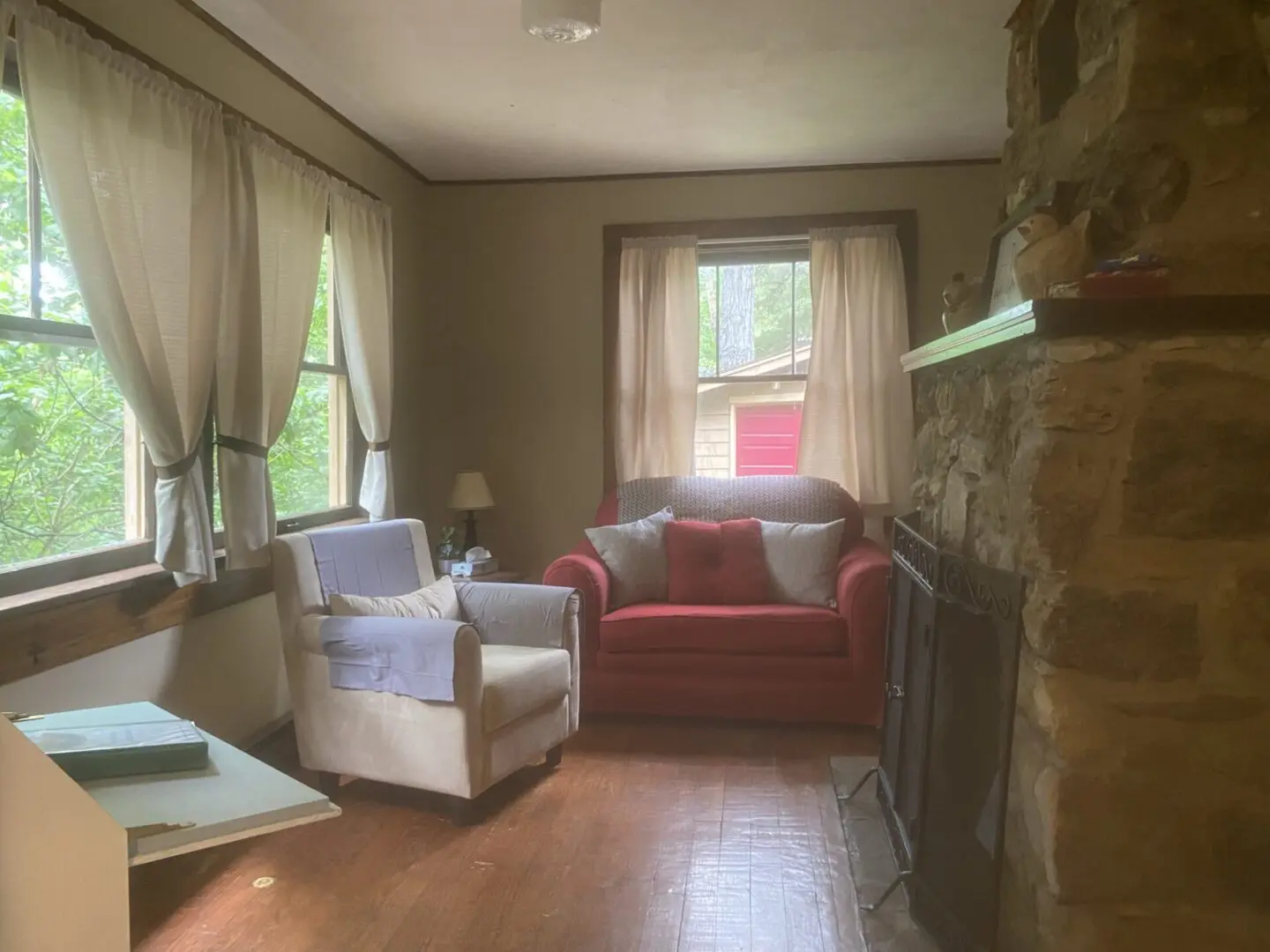 Living Room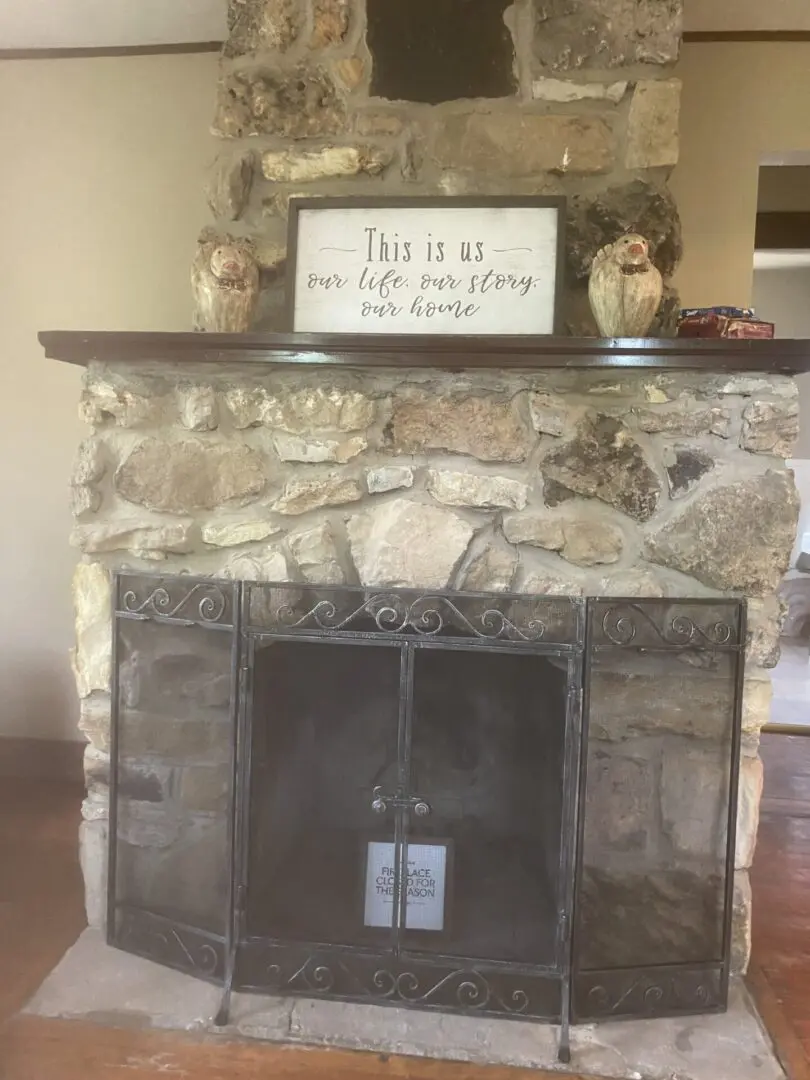 Historic Fireplace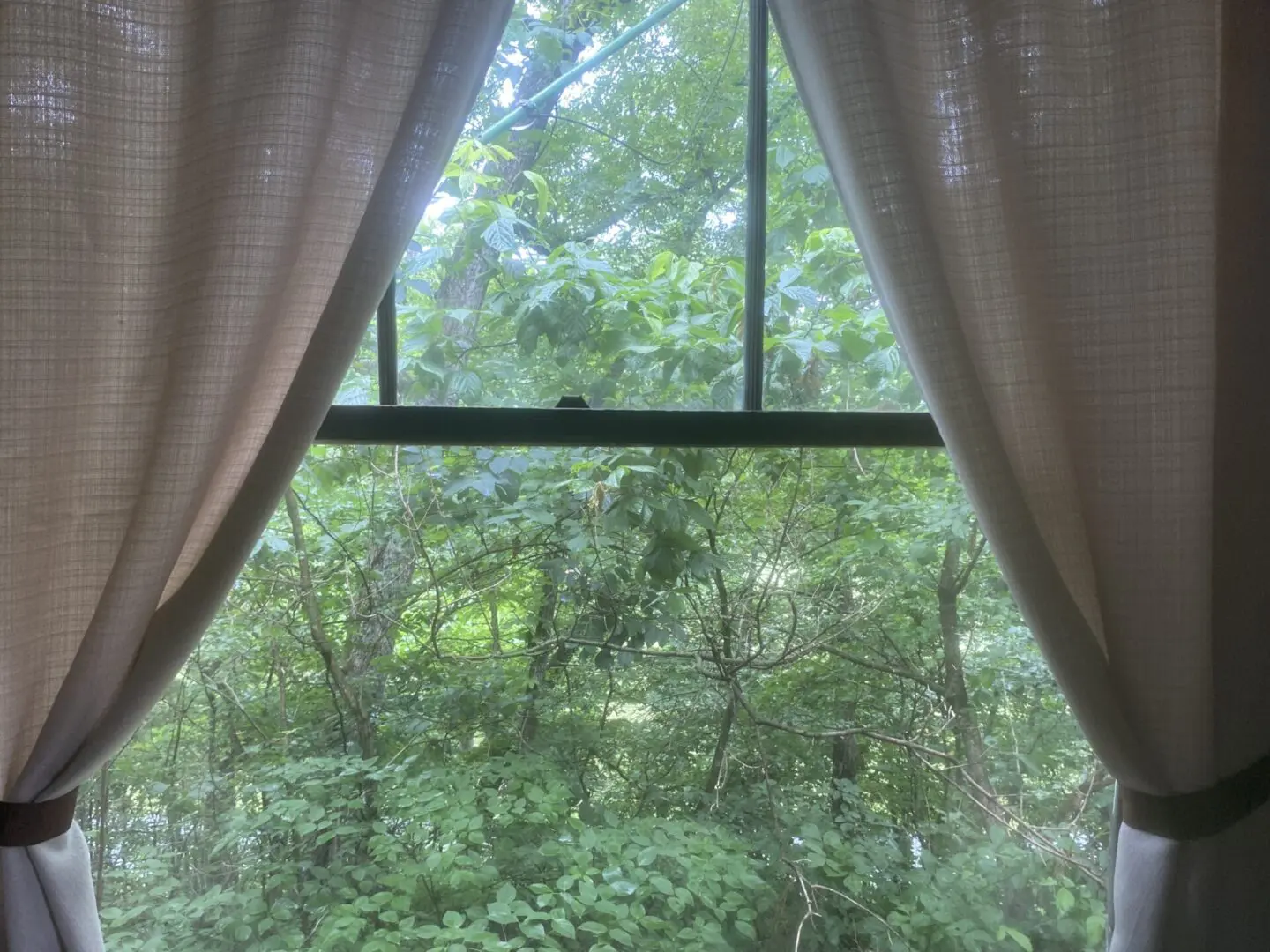 View from Cabin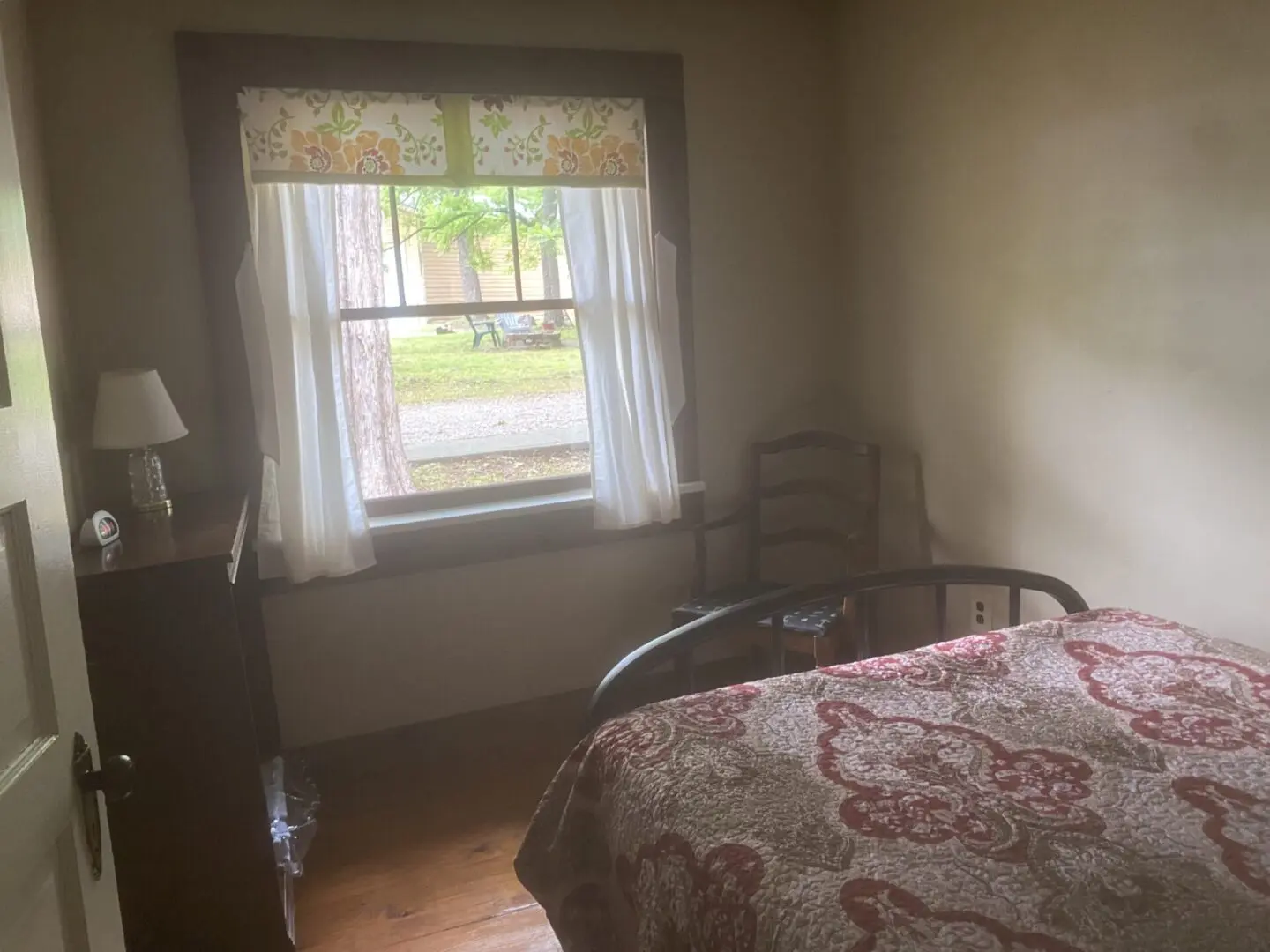 Bedroom #1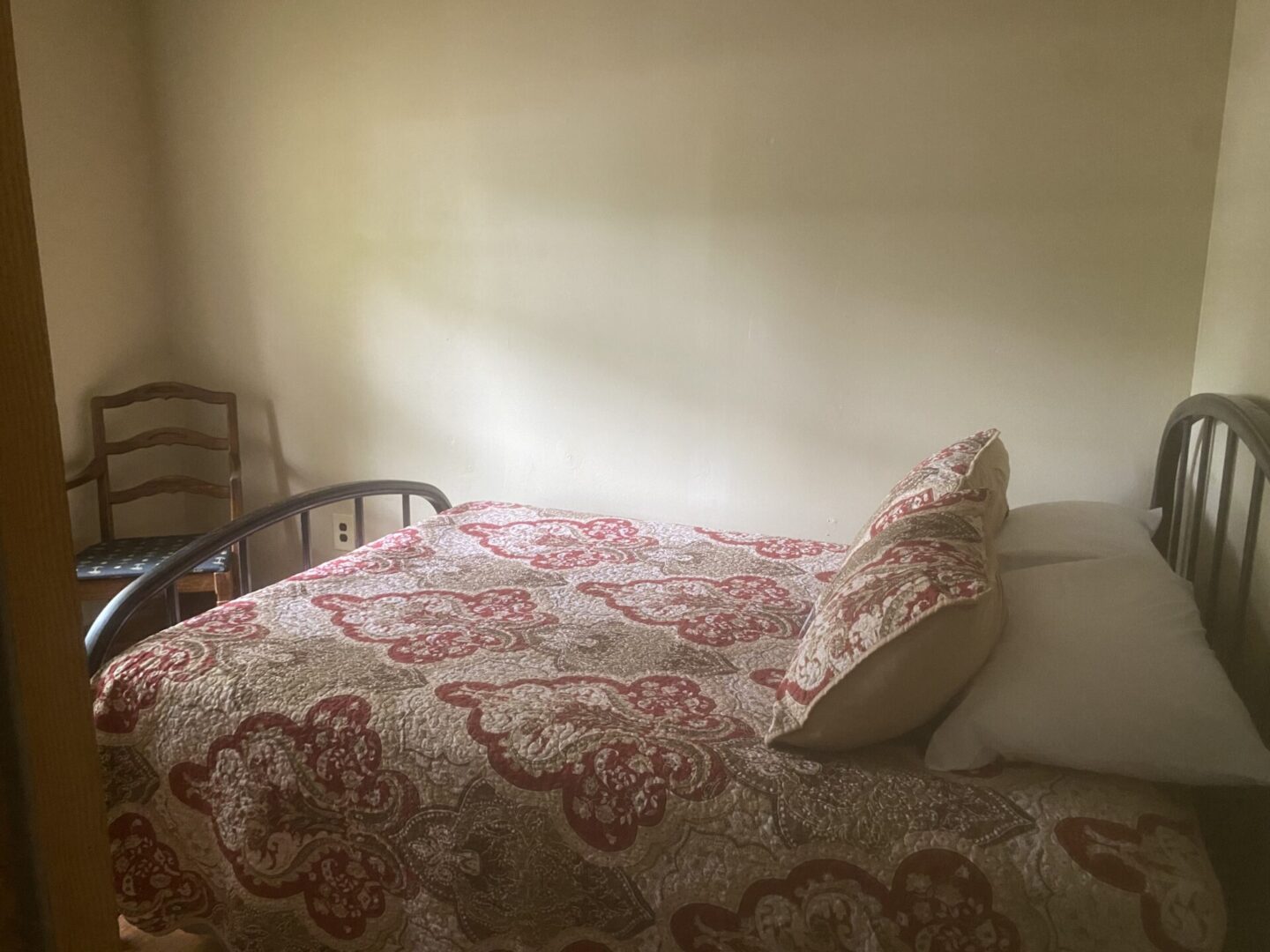 Bedroom #1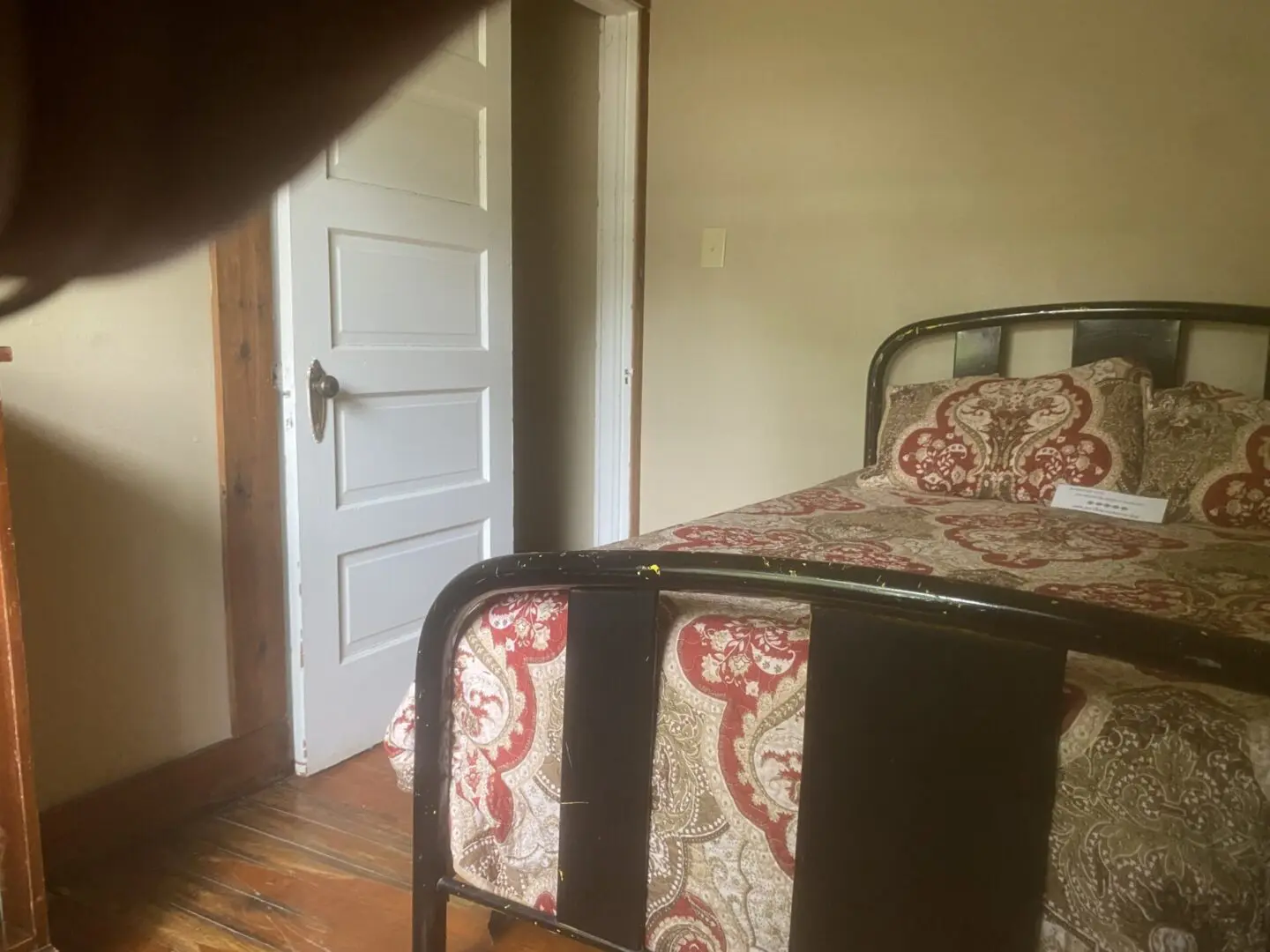 Bedroom #2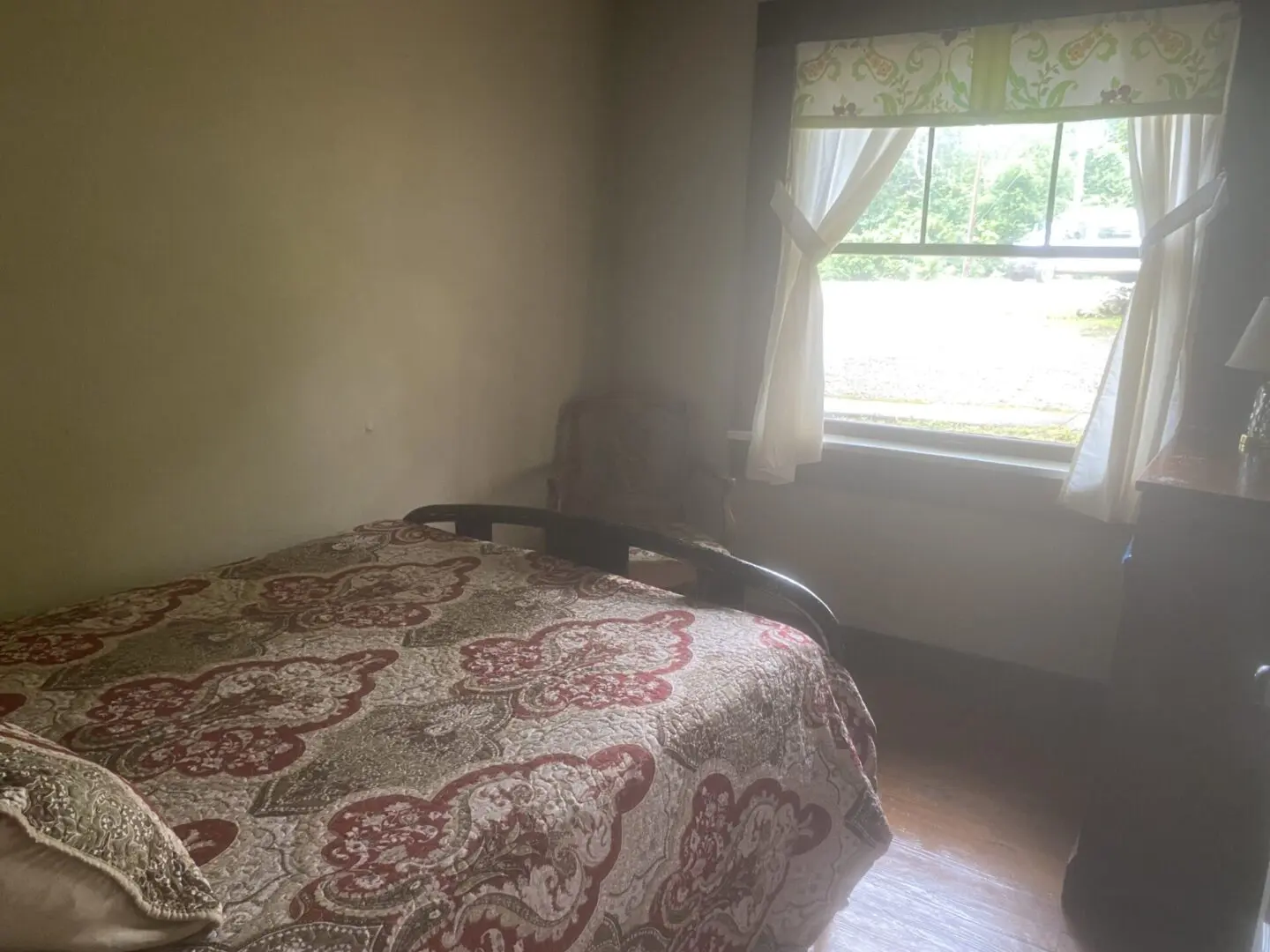 Bedroom #2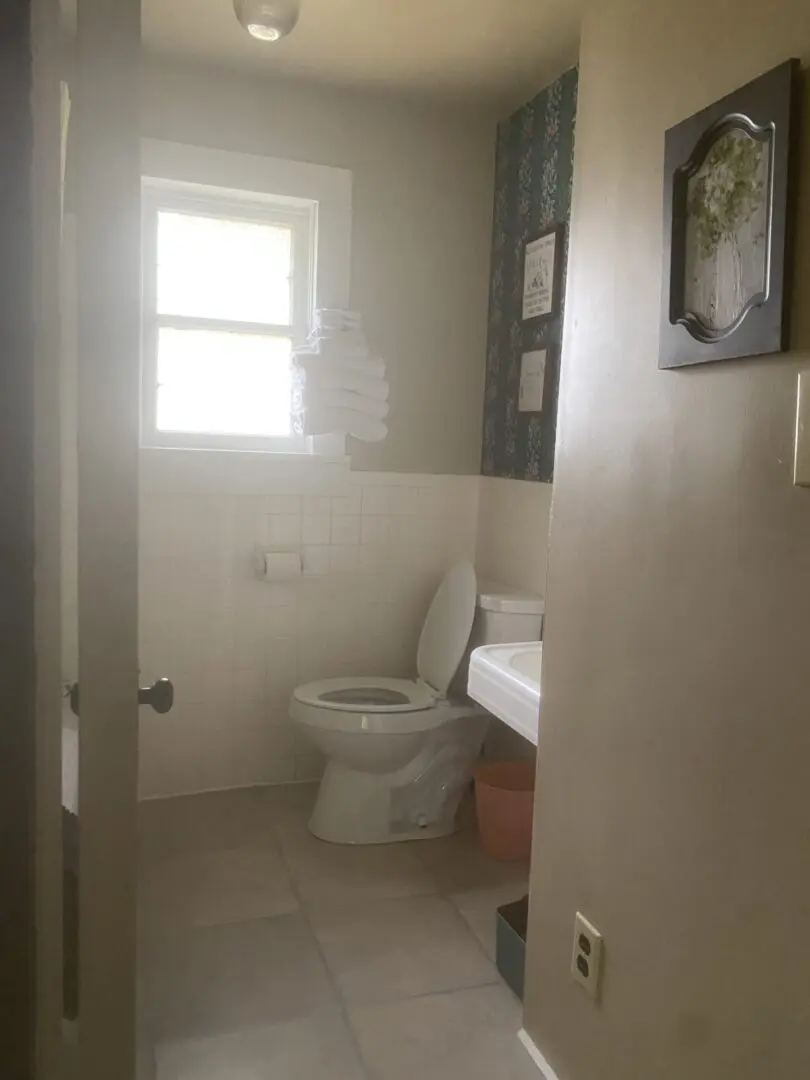 Bathroom