Cabin 16 is one of our modern family cabins, that boast spacious living areas, with 3 bedrooms and 2 bathrooms.
This cabin has a fully equipped family size kitchen (e.g., dishes), it has linens and supplies (e.g., dish soap). It also has a full-size fridge and a dining table. The living room is comfortably furnished, with a sofa sleeper and has a TV with cable.
This family cabin, that has 3 separate bedrooms, two with queen bed in each and a third with 2 twins. This cabin also has 2 full size bathrooms. All kitchen, bathroom and bed linens are provided, as well as a hair dryer and personal care supplies (e.g., shampoo). This cabin has AC, and heat. It can sleep 6-10 guest comfortably (with pull out options). It has a grill, firepit and picnic table.
It is located on the Main Camp, around the bend of a single lane, loop. It has allocated parking spaces, with access to overflow parking at the end of the loop.
This cabin is within walking distance to the pool, store and river. The walk does include rugged terrain and hills.
Cabin 16 is a pet friendly cabin.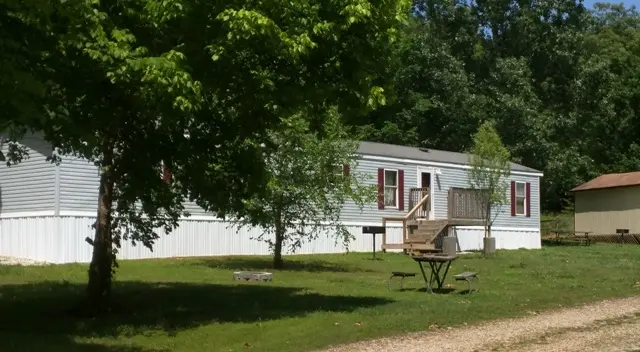 Cabin 16 Exterior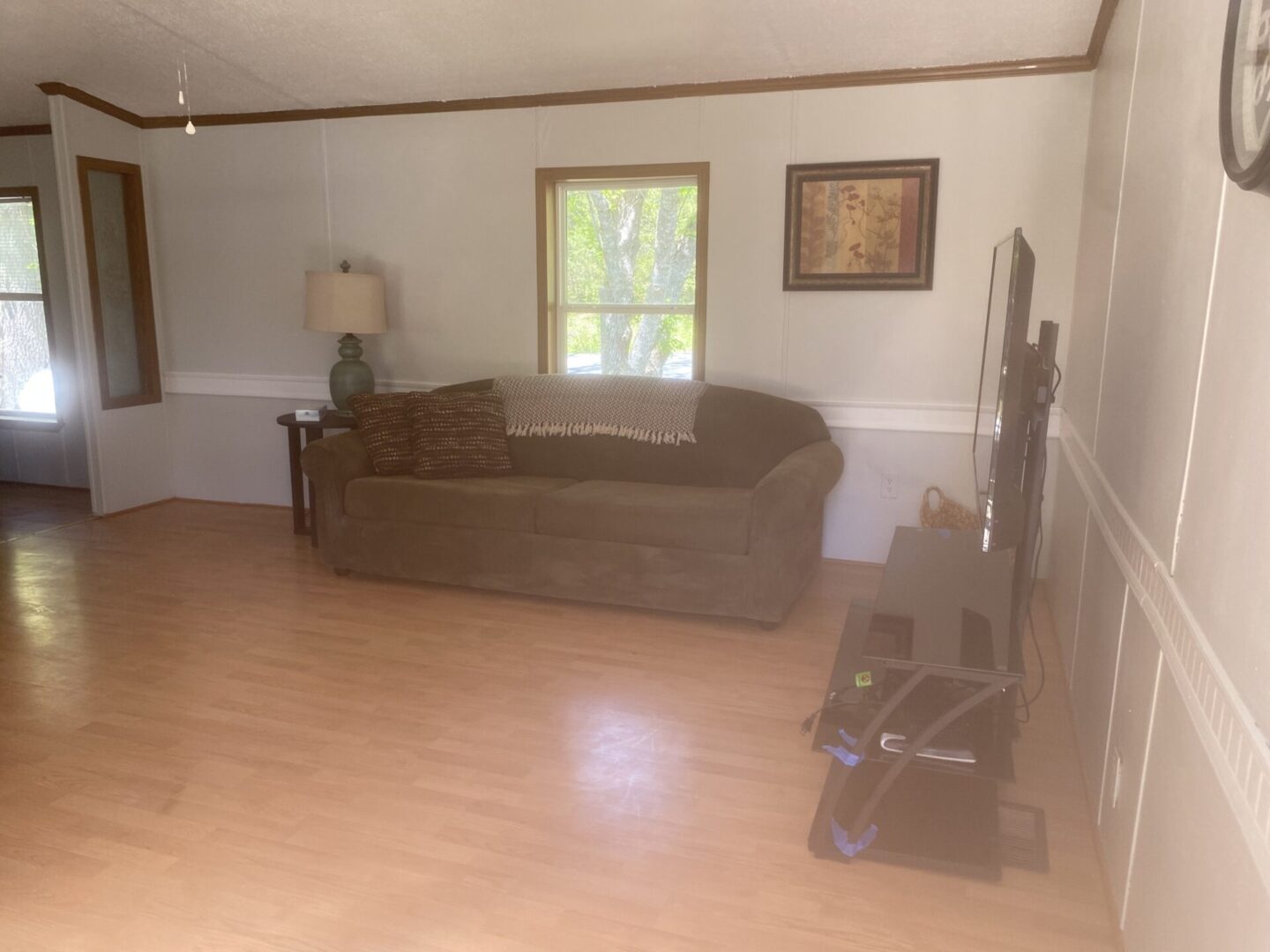 Living Area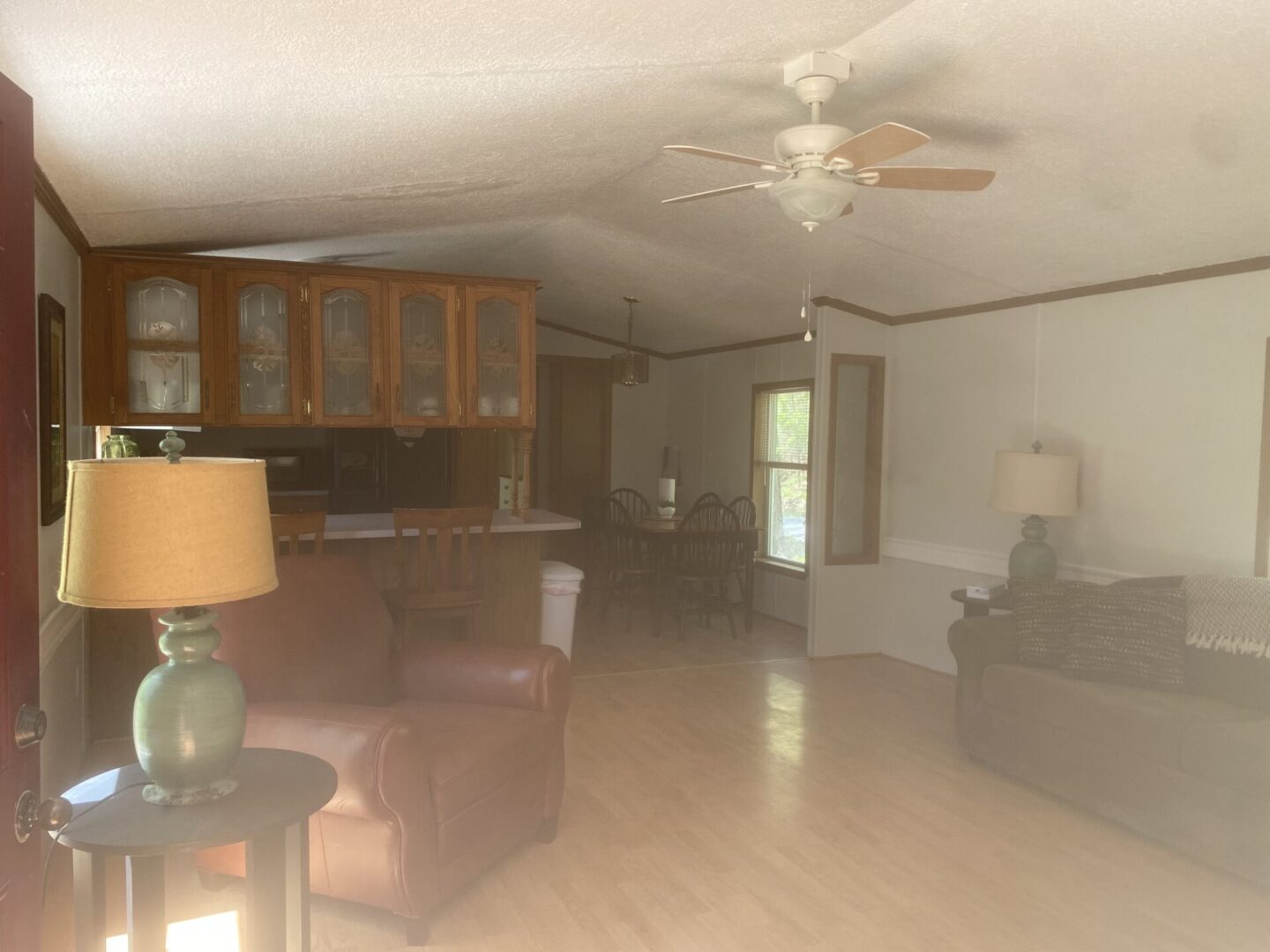 Living Area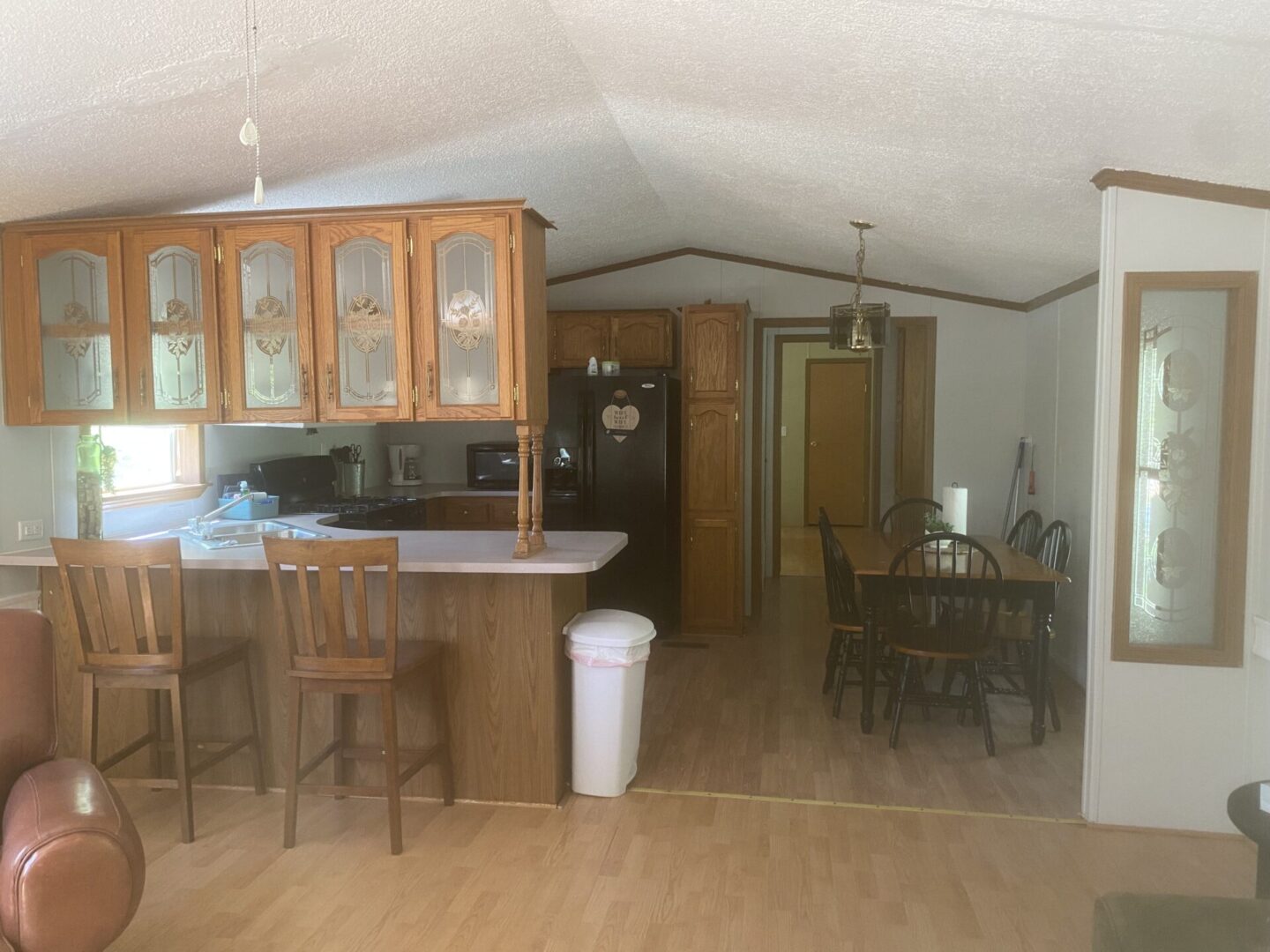 Dining and Kitchen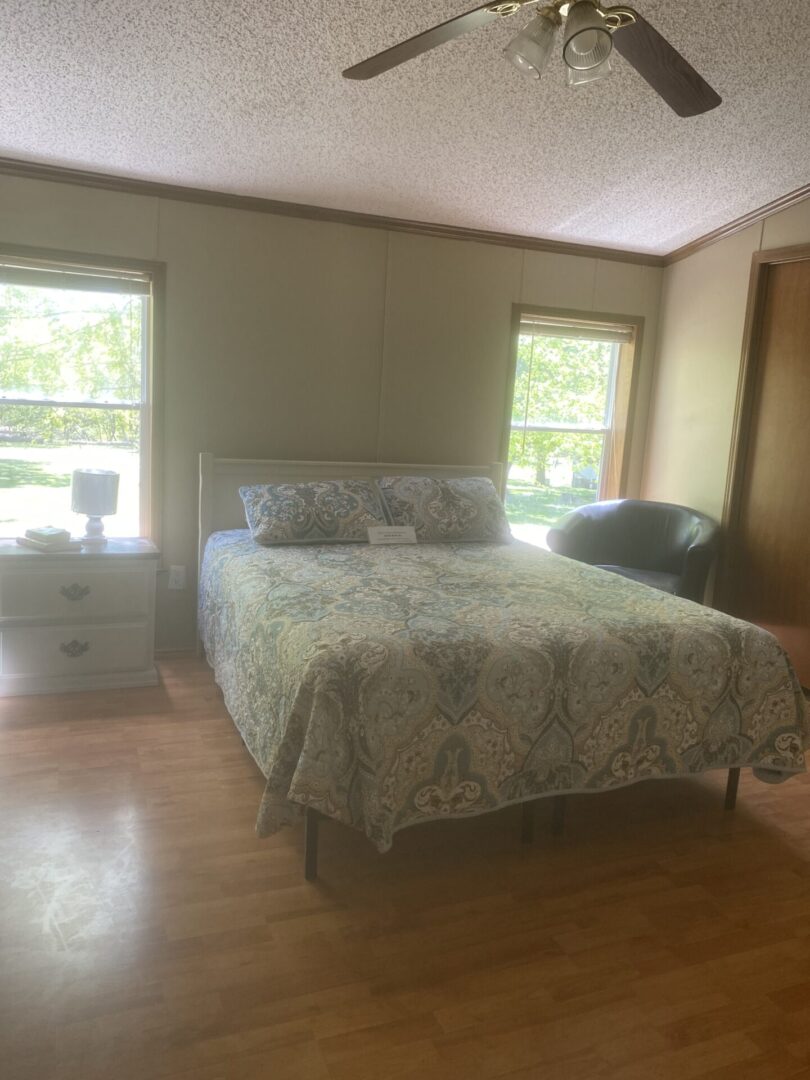 Bedroom One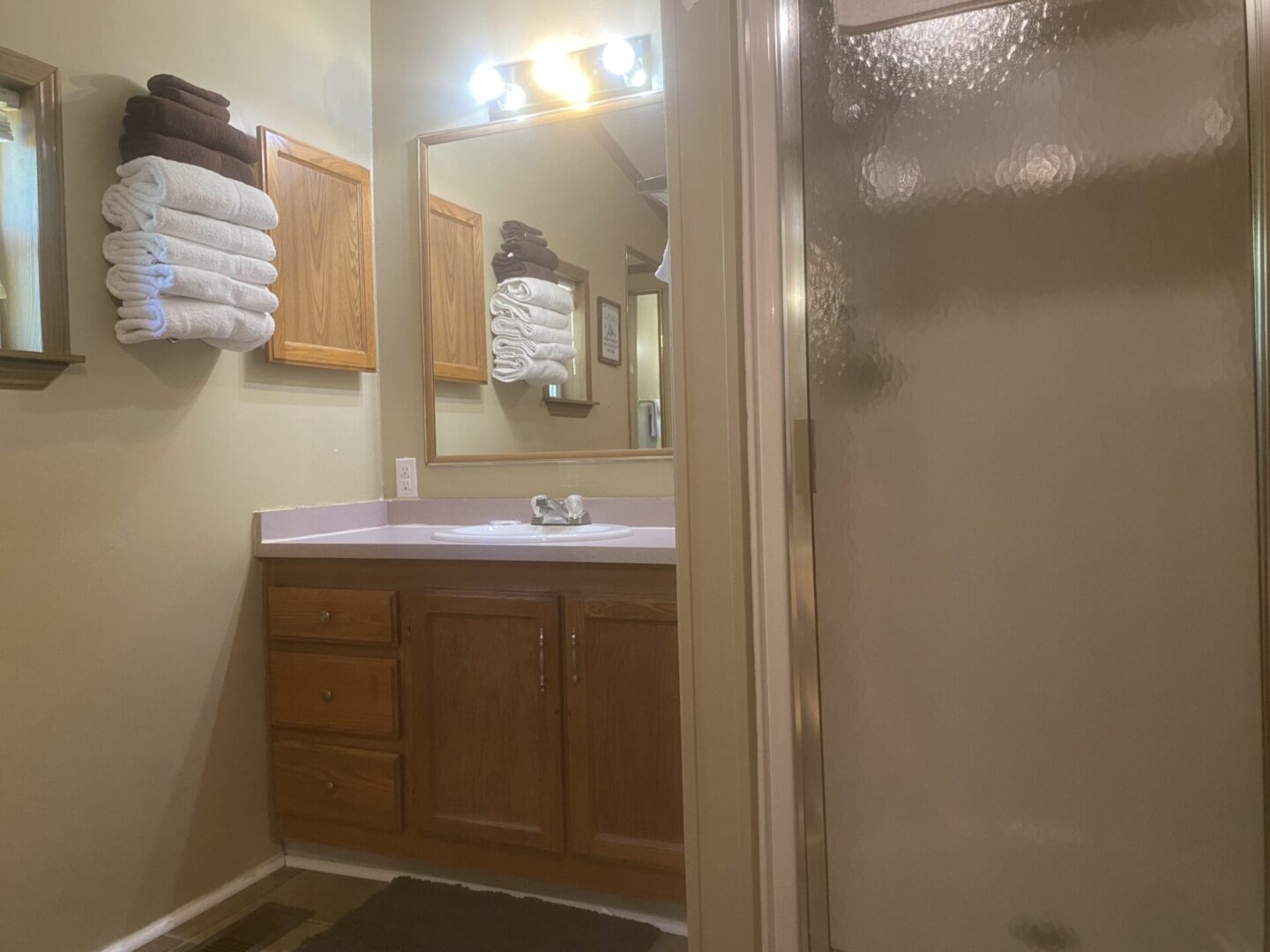 Bathroom One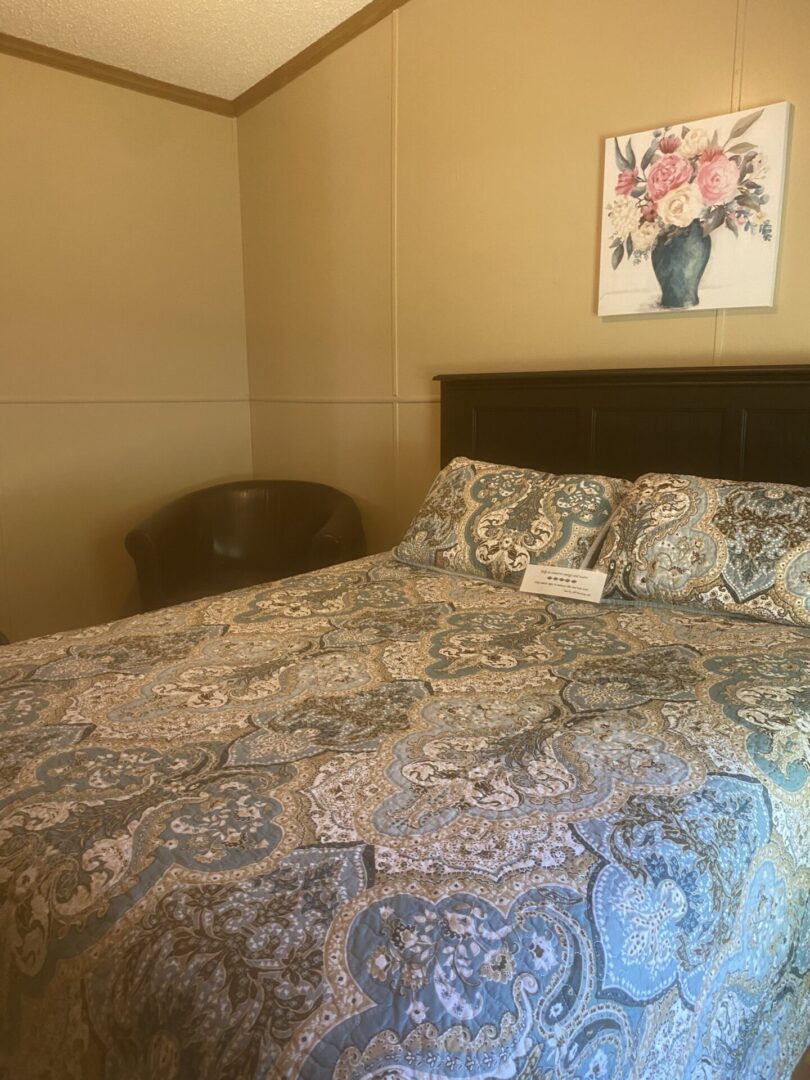 Bedroom Two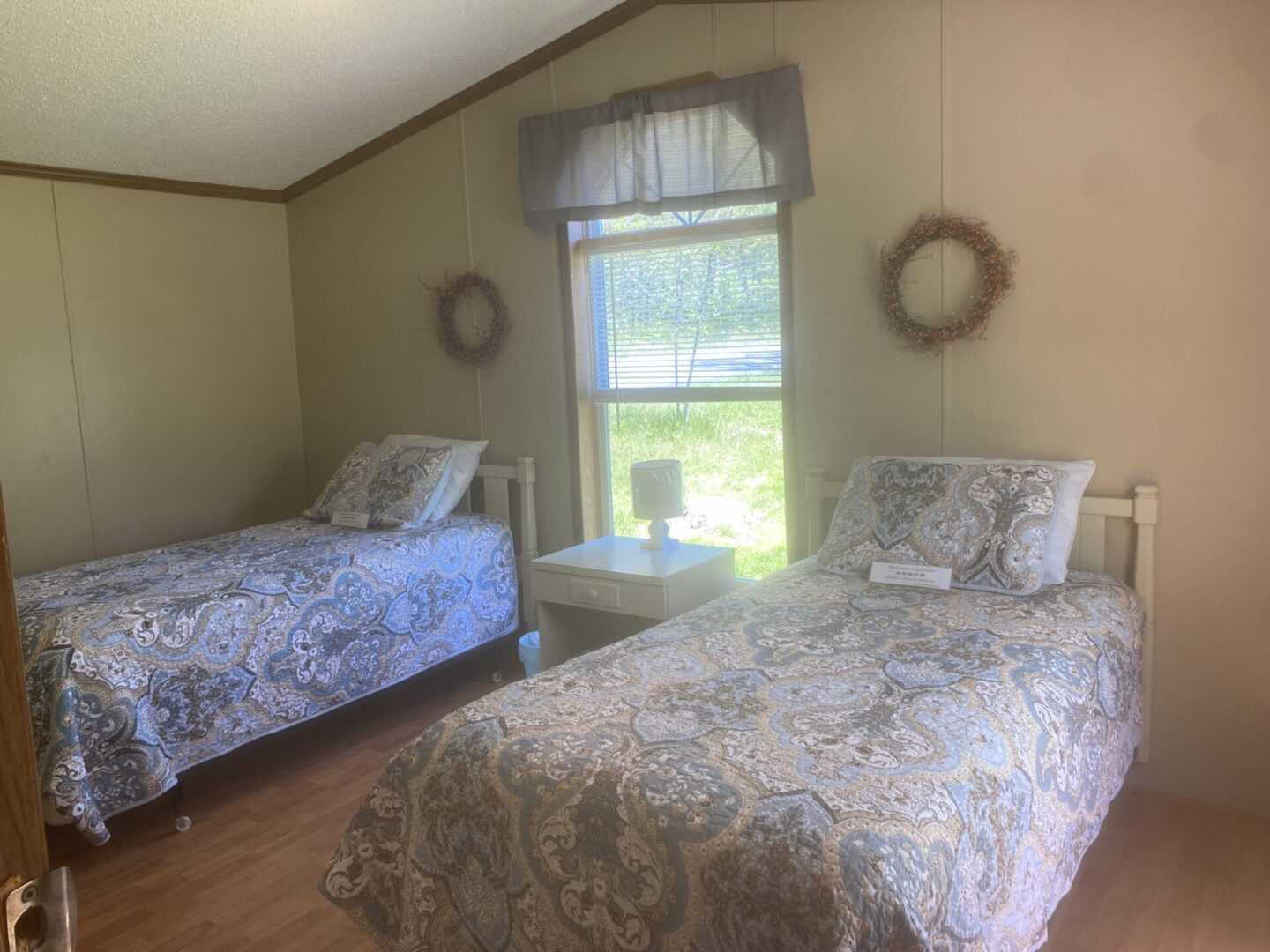 Bedroom Three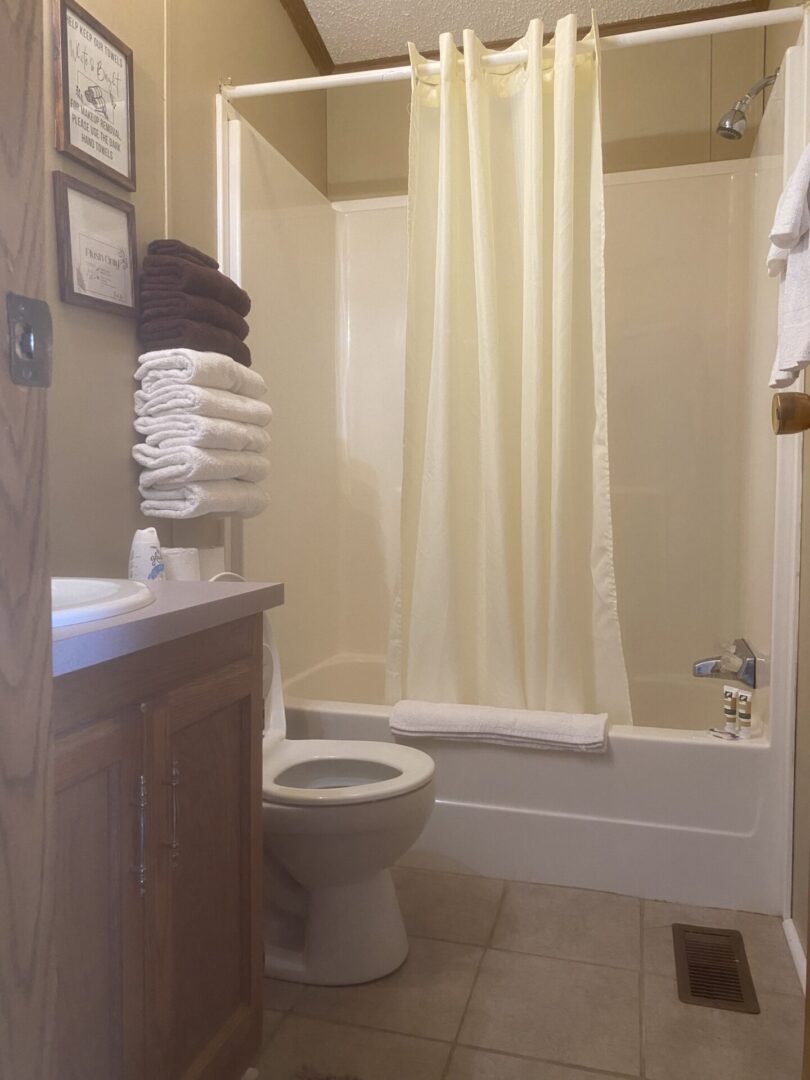 Bathroom Two